We girls know better than anyone that it's hard to let things go, whether it's that boy who's been toying with your heart or those pair of flats that you can't help but wear every day. Whatever it is, you can't help but be emotionally invested, and sometimes that can cloud your judgment. Although we want you to be happy when it comes to your love life, we also want you to look your best despite all the problems that inevitably come your way. Here are some things that we know are in your closet that you need to get rid of:
1. Your Ex's Sweatshirt. Nothing is more attractive than a guy with a good natural smell and when that guy finally gives you his sweater you can't help but surround yourself with it. Sadly, relationships do end and that is definitely the first thing that should go out of your closet. Don't wrap yourself in bittersweet memories and create space for better, more stylish clothes!
ADVERTISEMENT - CONTINUE READING BELOW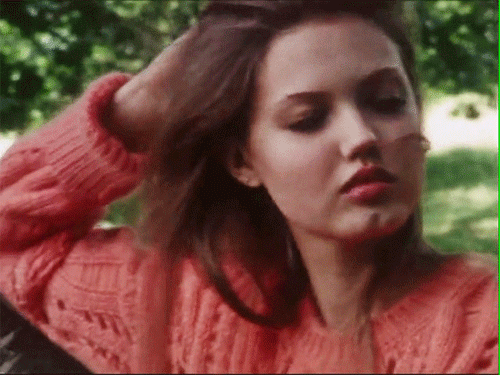 via Giphy
2. Jeans That Don't Fit Right. They might be stretchy but if they don't fit then there's nothing you can do about it. Jeans are a girl's safe haven, not only do they conceal any unwanted appearances on your legs, but they also add a sleek edge to your outfit. Make sure your jeans fit by knowing your actual size as well as your stretch!
ADVERTISEMENT - CONTINUE READING BELOW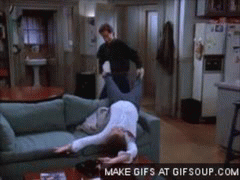 via Giphy
3. That Cheap Top That's Falling Apart. We all have that shirt that we can't help but go back to even though it has holes in them. Despite our desperate attempts to cover it up with a handy sewing kit, once a shirt falls apart, it's all downhill from there. Because really, shirts with holes are better left unseen–in other words, tossed in the trash can.
ADVERTISEMENT - CONTINUE READING BELOW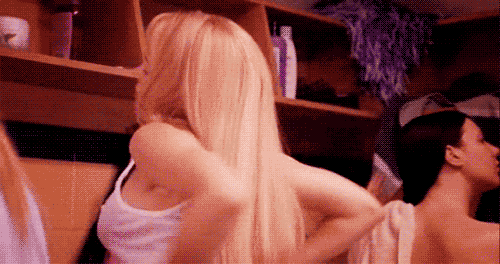 via Giphy
4. Sports Bra With No Support. Good friends are always there for you when you need them, regardless of what they're going through. When it comes to working out there's no better person to support you than your very own sports bra and if she's not doing her job, then it's definitely time to chuck her in the bin. They often say that comfort is the most important thing but how can you find comfort without support?
ADVERTISEMENT - CONTINUE READING BELOW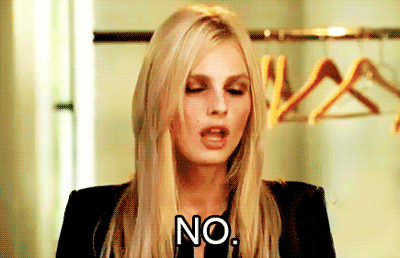 via Giphy
5. Your EX-BFF's Dress You Borrowed And Never Gave Back. There's a reason why she's your ex-bestfriend and not your current one, and keeping her dress is like keeping all the stress that came with that friendship bottled up inside. Give the dress back or get rid of it and splurge on a dress that expresses who YOU are.
ADVERTISEMENT - CONTINUE READING BELOW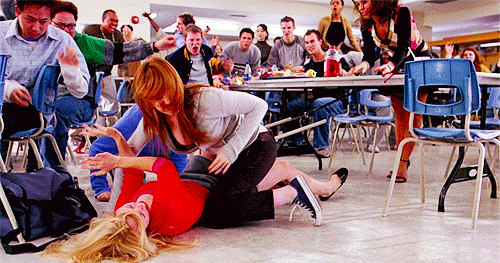 via Giphy
6. The Ugly Present From Mom That Doesn't Match Anything. We all love our mothers but sometimes fashion isn't something that we see eye to eye in. Be honest with her and tell her that it just isn't the right piece of clothing for you and give it to someone who needs it. It's always nice to give to organizations that stand for a great cause.
ADVERTISEMENT - CONTINUE READING BELOW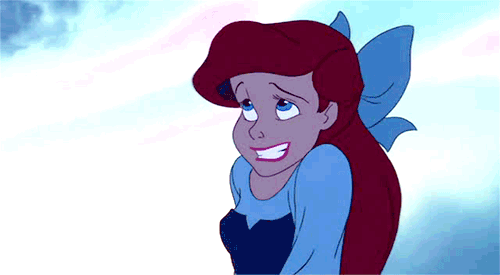 via Giphy
7. That Bag That's Falling Apart. Bags can serve as a girl's treasure chest, a place where the cutest and most useless junk is dumped into on a daily basis. Like any other chest, a container can only take so much. Once your go-to bag starts to fall apart, try to accessorize with bold colors! Nothing screams fashionista more than someone who knows how to pair things together.
ADVERTISEMENT - CONTINUE READING BELOW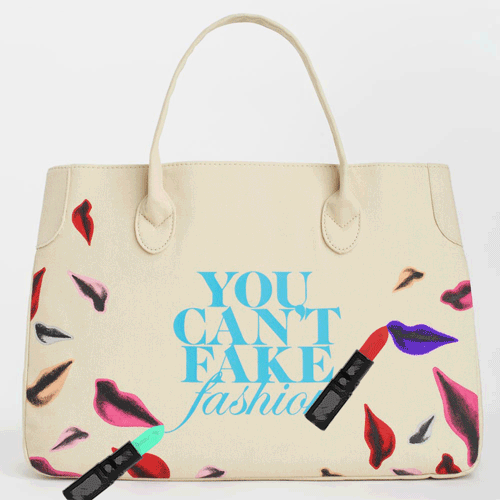 via Giphy
8. That Dress You Have To Squeeze Into. One of the worst things that every girl has to go through is squeezing into a dress for a night out and feeling uncomfortable the entire time. When you're shopping for dresses, make sure you know the dress shape that fits you best and stick to it! Nothing looks better than a girl that's comfortable in her own skin.
ADVERTISEMENT - CONTINUE READING BELOW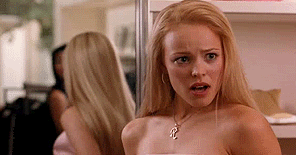 9. Worn-Out Flats. Flats are a girl's best friends. Not only are they a must but we're willing to bet that there is no girl without at least one pair of flats. Although, there always comes a point when our materialistic other halves are just worn out and tired of us. And, honey? That's the perfect time to let go. We know it's hard but as they say, there are many other fish in the sea.
ADVERTISEMENT - CONTINUE READING BELOW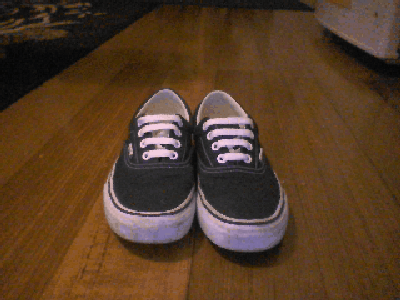 via Giphy
10. That Item You Bought But Never Wore. We've all said it before. "I'll wear this when I get payat or when the right occasion comes!" Even though we're sure that your intentions are pure in the beginning, only purchase clothes that you can wear the minute you buy them. When you're ready to splurge on the latest trends, make sure you take note of 10 of the favorite things that exist in your closet to see if you'll actually be able to wear it. Don't worry, if you and that piece of clothing are meant to be, you two will find a way back to each other.
ADVERTISEMENT - CONTINUE READING BELOW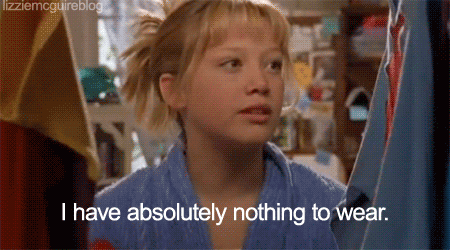 via Giphy

Which item can you relate to? Have other fashion problems and mistakes you want us to discuss? Just tweet us @candymagdotcom or leave a comment below! We love hearing from all of you!