Candy Feels
These Are the People You Don't Need in Your Life
Not everyone needs to stay if you want to move forward.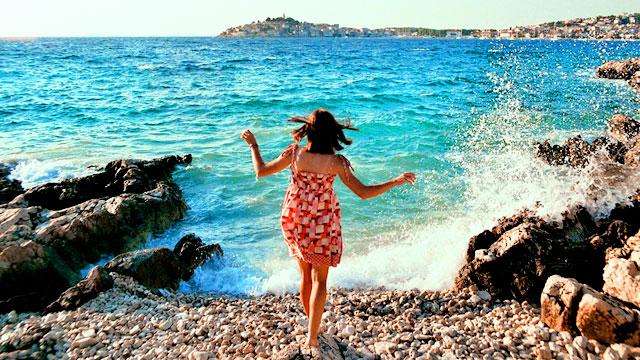 Unsplash
"Letting go means to come to the realization that some people are a part of your history, but not a part of your destiny." —Steve Maraboli
People come into our lives and sometimes they decide to stay. We make friends, enter relationships, and get acquainted with people who we think are good for us. Unfortunately, these people may not always be the 'right' people, not for certain purposes/roles, but they just aren't generally good for us. There are people who hinder us from reaching new heights, from growing into better individuals. And often times, the best thing to do is to let these people go.
You don't need the people who tell you that your dreams are not valid. Having them around to constantly tell you this will only allow this thought to become a fact inside your head. 
You don't need the people who want you to become something else. Let them embrace you for who you are, quirks and all. This is not their life to shape—it is completely yours.
You don't need the people who cannot see your worth. These people will always put their achievements over yours, and anything you do will be nothing to them. There is simply no reason to keep them around.
You don't need the people who only speak to you when they need something. Even if they shower you with the warmest smiles and the most flowery adjectives, these people will never see beyond your "helping hands." They will never see the gem that lies beneath.
You don't need the people who criticize you for irrelevant things. Friendly teasing is okay, but if these people always tell you to do something this way or to do that another way, then it's best to kick them out.
You don't need the people who treat you only as a step toward their success. They are leeches, and no one likes leeches. Never allow anyone to gain from your efforts.

You don't need the people who would replace you in an instant. These are the ones who view you as temporary, as disposable. You shouldn't be anyone's second option or backup plan.
These people may have entered your life, but you have no obligation to keep them if you see that they're only pushing you down. You will never find true happiness if these people keep following you. It is not your job to give them a happier, better life, and thinking about your well-being first does not make you selfish.
You simply do not need toxic people in your life if you want to grow.
CONTINUE READING BELOW
Recommended Videos
ADVERTISEMENT - CONTINUE READING BELOW
What are other women empowering moments you remember?
Get to know Dani Go in this Q&A with Candymag.com
Netflix's Moxie is all about finding your voice. *Spoiler alert if you haven't seen it yet*
It seems Pasig City residents are eager to work with the LGU!
We take a look at some of the most inspiring fictional women locally and internationally.
'Mom and I have worked so hard to get to where I'm at.'
It's all thanks for their common love for making coffee.
They once received a lot of hate for their dark skin, but they rose above it and are now leading the shift in society's beauty standards.
First of all, you will be laughing so hard with each episode. Surprise!
Some important life lessons...
The frustration is real with these dramas!
From The Candy Bulletin Community