Candy Feels
One Day, You Will Miss Me and The Things I Did for You
Things don't always go the way we want them to. We hope everything lasts forever but when it ends, we can never be ready. One thing's for sure: we'll miss everything that happened.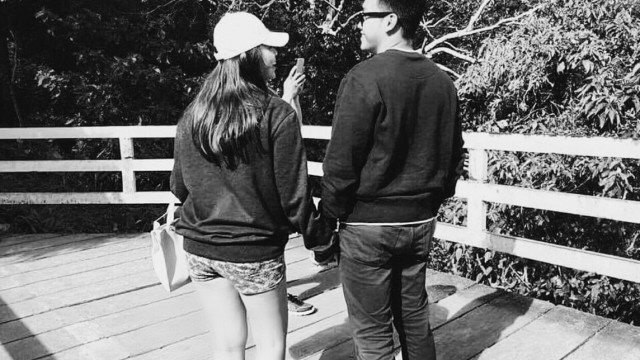 Michy Garcia
I used to tell you every day how in love I was with you. How you stole my heart and gave me so much feels.
But things do not always go the way we wanted it to be. No matter how prepared we think we are, we can never be ready when the time is over. Because even the good ones come to an end. We only know the value of a person when he/she is gone. When that person is no longer in our possession.
Through good times and bad times, I was there with you all along. Yet you chose to leave those all behind. But one thing I am sure of, time will come and you will miss everything about me and the things I do for you. 
You will miss the way I run my fingers through your hair. The way it calms you and puts you to sleep.
ADVERTISEMENT - CONTINUE READING BELOW
You will miss how we eat together. How I prepare your favorites. How I grab the last slice of your pizza. And even the glass of water to quence my thirst immediately.
You will miss my time to time updates. Telling you my whereabouts, what I am up to. Ranting how stressful my day is and enthusiastically share how well it goes. It will remind you that you never slipped my mind. Because whatever I do, I always think of you and wish you were part of it. 
You will miss how I occupy a huge space of your bed. How I consistently bug you when you are asleep and try to wake you up. How heavy my thigh is when I put it on your legs. You will miss someone hugging you and making you feel warm at night.
You will miss fighting with me. Having pointless arguments and endless drama. You will miss how I make things up to you. How I make you feel better after each fight. How I remind you that you're loved despite it all.
ADVERTISEMENT - CONTINUE READING BELOW
You will miss the silly things I do. Even the things that annoy you. You will remember how funny and crazy I was. You will miss my laugh, my cry and everything in between.
Lastly, You will miss the way I loved you. In all the ways I know, in all the ways I could. You will remember that kind of love because it is beyond what I am capable of. It is one of a kind and only I can provide. It is something magical. The kind of love that is endless and unconditional. The love that you will crave for.
And when that day comes, I have already gained the strength to walk away. I will never look back. You will miss me, I know. One day. Someday.
For instance, UP MBS welcomes students from any university, college graduates, and even professionals!
From the master crammer to the sleeping beauty.
Do you thrive on working late nights and dread waking up early to get to school?
The student-artist talks about how he got started on portraiture and food art, his most memorable piece, and his advice to fellow student-artists.
For the third time, University of Sto. Tomas ranked first in an independent survey on the best psychology schools in the country.
"Psychology major ka? Sige nga, can you read my mind?"
Before you commit to your first ink, you might want to consider these things first.
Truth is, there's a chance your college major won't be entirely related to your career path.
There are some things we wish we would've done differently in high school.
It's in the world's natural order for people to make blunders and fail, so don't be too hard on yourself when things don't go your way.