Candy Feels
From Our Readers: "I Was Bullied and It Was Difficult"
I will soon recover and I'll be okay.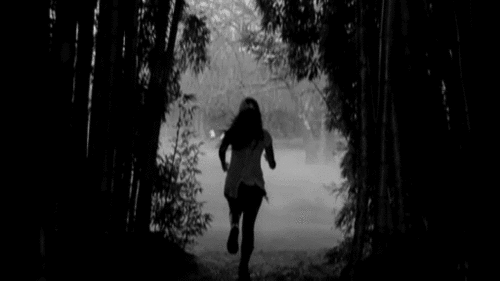 GIF Tumblr (shegrewflowersinmymind)
School is hard. The lessons, the quiz, the seatworks, and the homeworks. It challenges you every day but for me, school is harder when you need to face a group of bullies every day. 
I never thought that I'll be experiencing bullies in college. I thought I would never experience it again after getting through it in high school. I won't lie about it; being bullied was a horrible experience. It was difficult and it changed me.
I was scared and felt the anxiety rising every time I thought about the whole. I was scared of going to school and facing them, scared of the words that they'll be saying, scared of myself and the damages it caused me every day. 
I was so anxious about everything—about myself, the way I look, the way I speak, the way I dress, everything. I kept everything inside, I did not talk to my parents or my best friend about it. I thought I was going to be okay and I thought I can handle everything. Days passed and it was getting harder and harder.
One day, I took time to reflect. I was a writer and now I can't write even a single story or a single chapter because of the trauma that bullying has caused me. I was once a reader and books were my friends, but I stopped reading because of my inability to focus. I lost my appetite and I lost weight. I was depressed. I almost decided to end my life.
But one day, I had the courage to open up to my parents. I told them everything. They understood, they knew, they helped me and even went with me to see a doctor. I told my best friend and she supported me in my fight. I started to value myself more. I started to see my doctor and listen to her advice. 
 I started to focus on my healing. I started to live my life again.
To those who are experiencing bullying, don't keep it all inside. Tell your parents, tell your best friend, because you need support. All the support you can get. Don't be afraid to ask. We can't fight this alone. We need our family. We need our friends. We need the people who will love us and support us.
I know things are still hard right now. The trauma, the feeling is all still here. But one day, I know I will recover and I'll be okay. No matter how hard it was, it made me thankful for realizing that I have a supportive family and a a group of friends who will stay with me through thick and thin. 
ADVERTISEMENT - CONTINUE READING BELOW
The scars will remain but it will only remind us that we are strong and we can overcome them.
\\\\\\\\\\\\\\\\\\\\\\\\\\\\\\\\\\\\\\\\\\\\\\\\\\\\\\\\\\\\\\\\\\
Get the latest updates from candy!
subscribe to our newsletter!
////////////////////////////////////////////////////////////////
You don't even have to leave the house!
From digital art to photography to mixed media, Filipino artists show that creativity is never lost in our people.
Skip a makeup step with these beauty goodies!
Take pretty notes and study effectively with these tips!
Wait for a love like this. A love that is good to you, for you.
Are you up for this challenge?
Can't wait to see the actual gowns!
The up-and-coming musicians and childhood friends talk about their music, creative process, and why it's important to be woke.