Candy Feels
"I'm Sorry If I Disappointed You"
But I want you to know that I tried my best.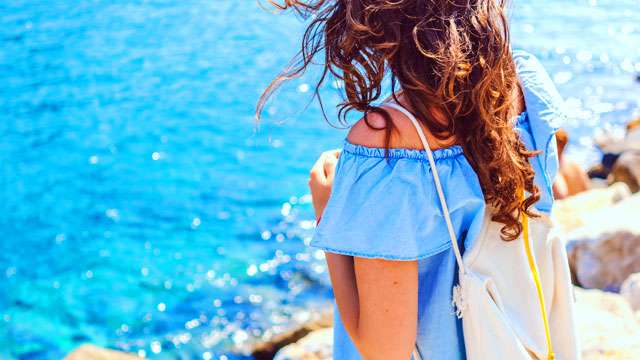 Unsplash
Many times, I have seen myself as someone inadequate. Like everything I do is not enough. I would always feel the pressure surrounding me. No matter how I try to understand and no matter how I try to look on the brighter side, I always end up seeing myself as insufficient. I would often feel sorry for myself and ask why I have to go through this.
The only thing I want in the world is to make the people I love happy and proud of me. I hope they are. But why do I keep on feeling like, at some point, I disappoint them? Failure is a part of life. It sucks, I know. But that's how life works. You fail, you start over—that is the equation.
But why do I keep on feeling like, at some point, I disappoint them?
Whenever I doubt myself, it is the time I feel like I would disappoint everybody around me. They tell me they believe in me. They tell me they are proud of me. The thing is it is what makes me feel more and more scared. People's expectations are getting way over my head. I think it is kind of ironic because the higher people expect, the less I believe in myself.
ADVERTISEMENT - CONTINUE READING BELOW
CONTINUE READING BELOW
Recommended Videos
Now, my life seems to be a spiral of paradox. I go circling around every single day with people expecting me to do great things while I keep on doubting myself and think that I would always mess things up. As much as I want to meet their expectations, the feeling of inadequacy scares the heck out of me. I'm scared that if things don't go the way I want it to be, then everything will just crumble down.
I will always be grateful for having many people supporting and rooting for me. I wish they would always be there. But I also wish that I just could stop feeling the disappointment that has always been embedded somewhere deep inside me.
Expectations may be a reason why I always feel the pressure but their expectations are also the reason why I never stopped playing the game. It is what keeps me going. I would rather take the risk of losing the game than never trying. It is because, at the end of the day, your failure will not push the people who really love you away. Your failure will make you see that they will always believe in you.
ADVERTISEMENT - CONTINUE READING BELOW
I would rather take the risk of losing the game than never trying.
Disappointments will always come and make you fear but disappointments make you stronger. The people around you believe in you because they know you can. More of the reasons why you should never stop believing in yourself. Quitting may seem to be the easiest way out but quitting will never and can never make you feel adequate. You have to keep playing the game because it is not over until it is over. You can feel sorry for failing over and over again but quitting should never be an option. Doing your best is enough to make you see how much things could go so much better if you just try.
They can access your location, among other information.
We're obsessed with this Japanese hair color trend.
What are other women empowering moments you remember?
Get to know Dani Go in this Q&A with Candymag.com
Netflix's Moxie is all about finding your voice. *Spoiler alert if you haven't seen it yet*
It seems Pasig City residents are eager to work with the LGU!
We take a look at some of the most inspiring fictional women locally and internationally.
'Mom and I have worked so hard to get to where I'm at.'
It's all thanks for their common love for making coffee.
They once received a lot of hate for their dark skin, but they rose above it and are now leading the shift in society's beauty standards.
First of all, you will be laughing so hard with each episode. Surprise!
From The Candy Bulletin Community