Candy Feels
How Guys in Movies Made Me Set My Standards Too High
And it's probably why I've been single forever!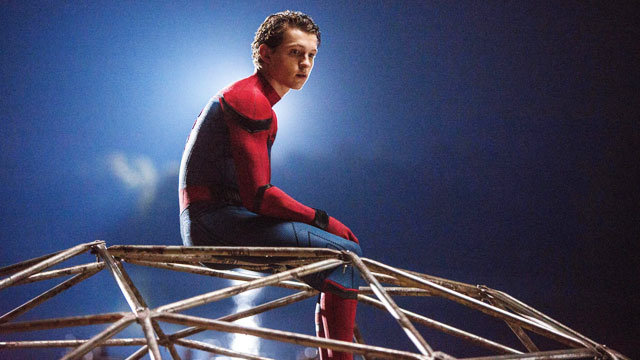 Columbia Pictures
I always watch movies, romantic ones, to be specific. I was seven years old when I started watching Hollywood films with my cousins who were still teenagers that time. Since then, I've loved watching romantic movies.
When I became a teen myself, I just couldn't stop watching. I wanted to watch romantic movies all the time. I can watch anything as long as there's romance. Of course, watching a lot of movies, I also have seen different types of guys—guys who all made me swoon.
The Bad Guys
These are the guys who are into a lot of trouble and do things that involve getting chased by authorities. They may seem troublesome and hard-headed most of the time, but when they fall in love, they become seriously romantic.
The Artists
The incredibly talented guys who are just so good at being creative. Whenever they work on their passions, they just look incredibly handsome, too.
ADVERTISEMENT - CONTINUE READING BELOW
The Cool Guys
The guys who are just so cool in everything they do. Just seeing them walk along the hallway mesmerizes the life out of you.
The Athletes
Nothing can beat a guy who is good at sports. It's not just about the looks but also the skills they have. Who can't fall for that guy?
CONTINUE READING BELOW
Recommended Videos
The Heroes
Okay, so they are the guys who are just extraordinary. They save people's lives regardless of whether they have superpowers or not. Their courage and bravery make them the guy who would capture every girl's heart.
The Professionals
You know that impressive feeling when you see a guy who excels at something. A guy who just knows what he's doing. Yup, 'nuff said.
The Royals
Every girl dreams of being a princess. Princes and sophisticated guys are surely some of the guys that make our hearts beat fast because they treat their girls as the princesses they want to be.
ADVERTISEMENT - CONTINUE READING BELOW
The Musicians
Of course, whenever these guys sing or dance or play musical instruments, it's like our heartstrings are being strummed as well.
The Mysterious Guys
Oh, the guys who are just into so much mystery and secrecy. You would always feel the urge to discover something more which makes them more interesting.
The Pranksters
These guys may be joking around most of the time but they never fail to make you smile and make you fall for them at the same time.
One thing that makes me feel happy are those romantic things they do for the girl. They say the perfect words, do the perfect moves, and have the perfect looks. Absolute perfection it is.
You know that feeling when you just can't stop falling in love? That feeling when you just forget about reality? That feeling when you completely forget that you are just watching something or someone fictional. Even the guys who are playing the character isn't like that in real life.
ADVERTISEMENT - CONTINUE READING BELOW
I've been watching so many movies featuring these guys. Their attractive points are all adding up in my mind, and there's my ideal guy. I am fully aware that guys in the movies are fictional but I just can't stop getting kilig every time I watch them.
This is where my little dilemma comes because when real guys approach, I start comparing their characteristics to that of the movie guys. Of course, they would be totally different. So I push them away. Ignore them and reject them. It's not right The movies have really set the bar too high. And I think it is one of the reasons why I have never been in a relationship. I kept on waiting for someone that only exists in the movies. I continue hoping for someone that is beyond imagination.
That is when I realized, I have become a hopeless romantic. Sometimes I feel heartbroken when the thought of never having such guys come into my life pops into my mind. I admit, my standards for guys are still a little too high. But the only permanent thing in this world is change, right? Things can change and so can my standards.
ADVERTISEMENT - CONTINUE READING BELOW
I know I will definitely find the perfect guy for me and this time, he is real. He would make my heart flutter the way the movie guys do. He would do romantic things for me better than my imaginations. He would be the guy who would not only meet my standards but go beyond them. So to those who feel the same way, don't worry because it's normal. The guy who will be better than our fantasies will surely come. Whoever that guy is, I'm definitely looking forward to the day that we meet.
Alden is using his quarantine hobby for a good cause.
Before becoming the actress that she is now, Anya Taylor-Joy started out as a model.
Honestly, are you even surprised?
"I still failed so many more times after that, but I kept going."
UP placed 69th, beating out over 600 other universities in Asia.
Plus loads of Korean content!
Yup, the award-winning Filipino chocolate brand!
Remember Tiffany Grace Uy?
You can still donate to the cause.
He was a topnotcher, not once, but twice.
This means a grade of "4" or "5" shall not be given, according to the UP Office of the Student Regent.
From The Candy Bulletin Community