Candy Feels
From Our Readers: Your First Love Will Always Stay with You
Your first love will always be different.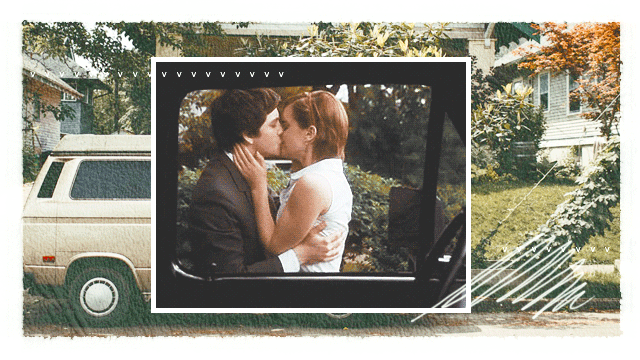 GIF Summit Entertainment ART Clare Magno
I have always wished for long-term relationship. I want a stable relationship where both of us are assured that we will always be together, have each other no matter what. They said that experience is the best teacher, that you have never really lived fully unless you went through a lot of experiences—which some people I know think is only possible when you've been with different people.
It is in our nature to come and go, to seek something more. But at the end of the day, I want to be with someone who'll make me feel like I'm home. I need someone who will remind me that no matter where I go or where I'll be, I will always have someone to run back to. That whenever I feel lost, there's someone who will remind me that life was once simple. I need someone who won't doubt me and someone I won't doubt, because I know that what he's saying is true, because I saw that too.
ADVERTISEMENT - CONTINUE READING BELOW
I've had the privilege to feel that way with my first love, the one I've experienced everything since the beginning. I wanted to marry my first love. I want to actually be with him through thick and thin.
I know that there will be hard times and those hard times would require space for each one of us. There would be lots of begging for time and space, but I would be very understanding of that. I know how it feels to be suffocated, so I don't want to make him feel that way. 
I am fine as long as I am assured that we'll have each other at the end of the day.
I want to marry my first love because I want to be with someone who knows me well. I want to be with someone who understands what it means when I cringe or flinch. I want someone who has memorized me. Wouldn't it be beautiful to be with someone who's very sensitive with every move you make because he knows you even without words? I want to be with the one I have long memorized the same way he's memorized me. 
ADVERTISEMENT - CONTINUE READING BELOW
I'm pretty sure that we've all seen ourselves walking down the aisle while the person we first gave out hearts to are waiting at the altar. I'm sure all of us wanted and actually thought that the first one would be the one we'd end up with. I think that's good, because why would we even bother with love if we don't think it's going to last, right?
Life would be so beautiful if such a thing actually happens, if your first love is always the right love. But reality happens and I understand that it takes a great amount of luck to have this kind of love story—and not all of us are that luck. Because if we were, none of us would be heartbroken.
Our first heartbreak happens the moment our dream of marrying our first love is shattered. Our great dream turns into one great frustration. But it's just the end to an experience not the end of our lives even if it felt that way. Your first love is a unique love, and I don't think we'll ever feel the same when we fall in love again—even if we finally fall in love with the right person we'll spend our whole lives with.
ADVERTISEMENT - CONTINUE READING BELOW
What if CLOY is really based on a Pinoy teleserye?
Have you tried this internet-famous drink?
The local brand has partnered with charity organization Give PH to help with the donations.
If you're desperate for a cut, YouTube is your best friend.
She recently sang it again during an Instagram Live with husband Taylor Goldsmith!
They also had a short jam session!
"I was genuinely afraid I would die, because that is what it felt like."
If you haven't already picked up on that.
It'll be just like the good, old days-except now, you can watch it any time, anywhere.
Molo has since posted his public apology online via Instagram stories.