Candy Feels
From Our Readers: You Will Always Be My Beautiful Summer
You still have that special place in my heart.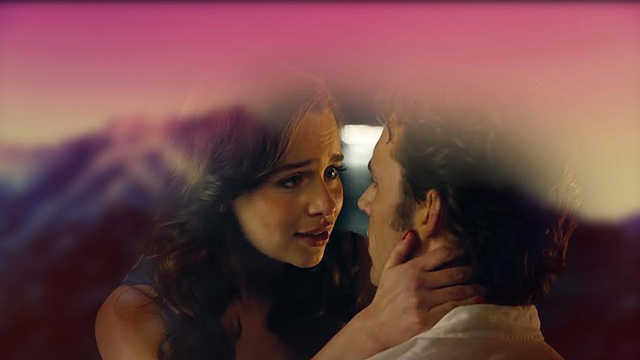 Warner Bros. ART Michelle Wu
It all started during the days when we were always together. I already knew you by name back then, but we barely knew each other at that time. We were neighbors and you were a mystery man for me.
We started talking and sharing things almost every day. It's like you've been a friend for such a long time and I felt at ease in your company. You were broken at that time and I was there because you said you needed someone to talk. So I listened to you almost every day that we even stayed up late at night just to talk about random things, especially her.  I played the role of a good friend, but fate was so playful that I found myself falling in love with you.
No, I did not label it as love at first. It was just that I felt really happy whenever I was with you.
ADVERTISEMENT - CONTINUE READING BELOW
We always go out and long for the sunrise and the sunset. We always set up dates to go to the beach just to witness the grace and perfection of the sun while it magically moved in the sky. You always shared with me the songs you liked and the reasons why you liked them, your favorite food, your favorite lines, the movies, the late night conversations, the embraces we shared whenever you felt really down.
CONTINUE READING BELOW
Recommended Videos
I tried to ignore those but the feelings I have for you were persistent. So I later on accepted that I was indeed in love. You've changed and stopped talking about her one day. So I assumed that you were on your way to letting her go. We always reminded ourselves together with the barkada to follow that golden rule: Barkada will always be barkada; no falling in love.
Yet I still allowed myself to fall for you. Days passed by and my feelings for you grew even stronger. But I still stayed composed and kept my feelings fo you inside. I knew we had something special between us. I knew that what we had was love, what we had was real. We just can't admit it.
ADVERTISEMENT - CONTINUE READING BELOW
Then our barkada started teasing us, and  I can sense that you're not comfortable with it. One day, we just stopped talking and we turned from a burning flame.You suddenly became cold to me, while I was just clueless. You were distant, and it hurt because I felt so rejected. They said you started seeing her again.
I got so used to your company, and not talking to you makes me feel like I was being tortured. It was like you built your own wall one day and you don't want me to bring it down. You hurt me so much that I cried myself to sleep. I tried to distance myself from you and from the people which connected us. I tried to shift my focus on my studies and one day, the pain was gone.
Regrets and questions still visit my mind every time I'll remember you and the memories we had. Am I not worthy of any explanations? We still see each other whenever we go around town, and even bump into each other along the way.
ADVERTISEMENT - CONTINUE READING BELOW
You still have that special place in my heart. We may not have that happy ending but at least, we had that once upon a time. You will always be my beautiful summer.
P30,000 is a huge amount!
It's also a fundraising campaign that already surpassed its goal amount.
Plus, other interesting things you might not know about her.
Make your plantita dreams come true while hustling.
The solo artist talks about the importance of collaborating and teamwork.
Athletic brains and academic brawn in one complete package
Proper planning and online hunting are ~key~.
"You can't 'buhat' your team all the way, you have to work together!"
In an interview with Candy, STI College Dasmarinas' Deputy Administrator spoke about the struggles they've encountered amid the pandemic.
The closures are caused by the coronavirus pandemic.
From The Candy Bulletin Community