Candy Feels
From Our Readers: You Were the Guy I Read About in Books
All you do is read so many fiction books that make you feel emotions about made up characters than actual people. But then you meet this guy, which turns you into a character in the book you're reading.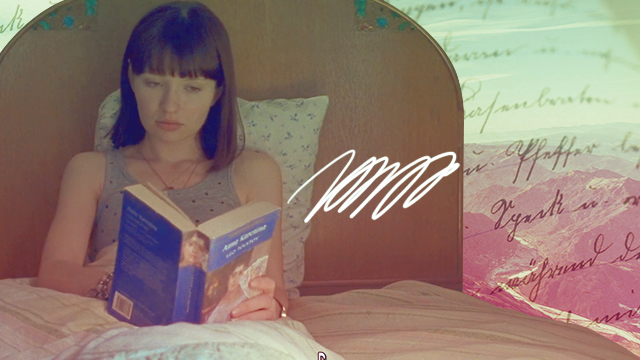 PHOTO Amplify ART Naomi Torrecampo
I was contented reading books during my free time, books that made me feel lost in my own little world. I felt contented with what I have and preferred waiting for the right time instead of being a hopeless romantic. I don't care about what other people say because no one can top off my love for Theodore Finch. I was in love with all the characters John Green made. I would imagine what my life would be if they were real or if I existed in their alternate universe. Yet I know that will never happen because this is real life.
I figured that I focused too much on fiction that I cannot grasp reality anymore. I tried to stop reading books, but I just found myself craving for more of the written word.
But one gloomy Wednesday, you came into my Physics class, a class you weren't supposed to be in. You caught my attention already. Just one glimpse from you and I got hooked. This feeling felt familiar to me because of the fact that this event happened in one of the books I've read, perhaps in All The Bright Places. 
ADVERTISEMENT - CONTINUE READING BELOW
Violet Marquee met this spontaneous guy that captured her heart. Mine happened differently, but I know that Violet and I met the boy that let itself in our hearts. You were just this dreamy guy that happened to leave me with rapt thoughts. I can describe you in the most beautiful words like Hazel Grace did for Augustus. My thoughts become stars and I cannot fathom them into constellations whenever I see you walk in my class with your piercing eyes.
You always wore this round-framed glasses that made you look like you've been studying for hours. But that's not what I want to talk about because your presence itself is enough to make my stomach feel like I have the whole zoo in it. You walk out of class and I see you turn back and smile at the people around you. Sometimes I hope that you'd smile at me, too. You always had this scruffy look that made you look like a hipster who just got out of bed but actually, I've never seen someone so gorgeous who just got out of bed. Ugh, I hate this.
ADVERTISEMENT - CONTINUE READING BELOW
You are the guy I read about in books. But I realized maybe I wasn't the main character of that book because you're not knocking at my door late at night, asking me if I want to go for an adventure of a lifetime. It sucks that we're not on the same page in this story. In fact, I don't think we're even in the same book. You are this amazing guy who left me with a smile on my face. I wish I'd be the Violet to your Theodore, but I don't think that you'd ever notice my existence considering that I'm never going to be part of your story.
What if CLOY is really based on a Pinoy teleserye?
Have you tried this internet-famous drink?
The local brand has partnered with charity organization Give PH to help with the donations.
If you're desperate for a cut, YouTube is your best friend.
She recently sang it again during an Instagram Live with husband Taylor Goldsmith!
They also had a short jam session!
"I was genuinely afraid I would die, because that is what it felt like."
If you haven't already picked up on that.
It'll be just like the good, old days-except now, you can watch it any time, anywhere.
Molo has since posted his public apology online via Instagram stories.