Candy Feels
From Our Readers: You Know I Will Fight for You
I need you to fight for me, too.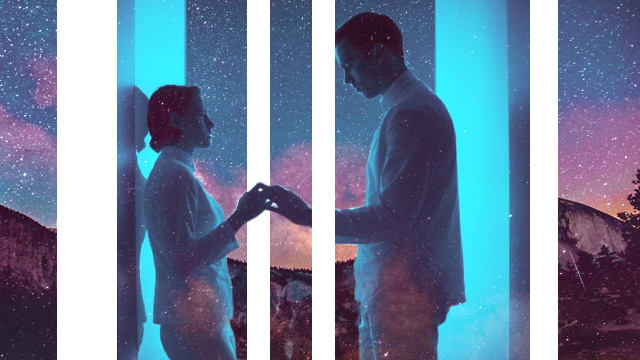 PHOTO A24 Films ART Clare Magno
Love, something so rare yet something so absurd
Again, I love you, I fell for you, my heart is open for you
No, it wasn't my decision, it just happened
Chilling, the feeling of your hands latched around my waist
Enchanting, how we danced with our two left feet in the rain outside our house
Just how our families immediately got together, as fast as our hands touched
Urgent, how I kissed you that night overlooking the bright stars and the glowing moon
Lonely, something I've never felt when I'm with you because you're my safe haven, you're my home
It's indescribable how we started from 'three crazy, stupid things' to a year and a month of adventures
Extraordinary, what I will always think of you, my miracle, my weirdo
Nonsense, how something like this made you walk away from us
Overthinking, everything that had happened, those that destroyed myself day by day
Stop, darling, don't you see? I will never give up on you
Quit your lies and your excuses, don't be afriad of you heart
We both have mistakes that we realize we need to fix
I will repair you heart and you will repair mine
I need you to wake up and open your eyes to see the possibilities
Invite all the love and feeling that you said you have lost, I don't believe it
Together, we can survive this, just take my hand and hold it tight
Go, get up from the ground and get your girl back, get your princess back 
You know I always got you. 
\\\\\\\\\\\\\\\\\\\\\\\\\\\\\\\\\\\\\\\\\\\\\\\\\\\\\\\\\\\\\\\\\\
Get the latest updates from candy!
subscribe to our newsletter!
////////////////////////////////////////////////////////////////
From digital art to photography to mixed media, Filipino artists show that creativity is never lost in our people.
Skip a makeup step with these beauty goodies!
Take pretty notes and study effectively with these tips!
Wait for a love like this. A love that is good to you, for you.
Are you up for this challenge?
Can't wait to see the actual gowns!
The up-and-coming musicians and childhood friends talk about their music, creative process, and why it's important to be woke.
Because when it comes to a great lip game, there's really no need to splurge!