Candy Feels
From Our Readers: You Forgot to Come Back
You never found yourself in me.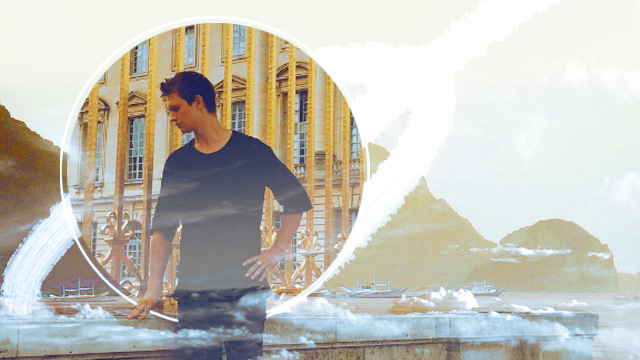 PHOTO Ansel Elgort | instagram.com/anselelgort ART Clare Magno
To the one who forgot to come back,
I never imagined I'd be writing in blue ink again. The paper I used to fill with happy proses is now replaced with sad words I never thought I'd be writing.
I hope you're doing fine. I really hope you are.
It has been months since the night you left, and it only took you five words to break my heart. I thought things would be okay again. I thought that it was finally the right time for our souls to meet again but destiny has a way of fooling us into thinking that the person we think we are in love with are the right one for us. Sometimes the person who we think are right for us are the people who will break us the most. Soul mates are only an illusion that make us believe that happy endings are real. I remember exactly how you left.
ADVERTISEMENT - CONTINUE READING BELOW
Sometimes the person who we think are right for us are the people who will break us the most.
It was out of the blue when you said you needed to find yourself. There was a war going on inside your head that you couldn't figure out how to stop, and I didn't know how to either. All I could do was nod my head without a word coming out of my lips that were once so used to yours. I bit the inside of my lip as hard as I could to stop the tears from falling as I listened to the silence over the phone.
"I am sorry, I love you. I'm sorry I'm not enough," were what I wanted to say but words weren't enough for you to stay.
So instead, I held onto the phone with a grip so hard as if it would be strong enough to pull you back into my arms. I wanted you to be happy and it pained me to see you walk away without glancing back. So I let you go because I wanted you to look for yourself out there. You never found yourself in me and maybe that's why you left and part of the reason why I didn't stop you.
ADVERTISEMENT - CONTINUE READING BELOW
I hope you find yourself. I really hope you do.
We never worked out, despite the countless times we tried. All we ever did was come back to each other just to get our hearts broken again. Maybe love was never meant for the both of us to share. You said you'd return once you figured everything out but I have this feeling that things were different now. You didn't promise me anything but I am still holding on to your words that you would return. You told me you didn't want to hold me back from the world. You wanted me to be happy but you didn't know that you were my source of happiness.
You said that you didn't want to hold me back from meeting someone new but I wanted to scream right there and then that it was you, that it will always be you and it will always be you that I would look for in everyone I meet. In a hundred lifetimes, I will always choose you. Again and again. I chose you after everything and I will always choose you despite the nagging voice in the back of my head saying you are nothing but trouble. I chose you countless times and you still chose to break my heart again.
ADVERTISEMENT - CONTINUE READING BELOW
I hope you come back. I still hope you would.
I knew you were gone long before you left and I am still drowning in the memories of you and I. I know you can't make homes out of human beings but I've always felt the feeling of home in your arms and every now and then I still feel the emptiness creeping in me at night instead of your touch that I crave. I miss you and I will always miss you.
You are never coming home and I have to accept that.
I know you forgot to come back and you already erased the memories of me in your head but please know that a part of me will always be waiting for you to come home.
The 19-year-old dancer also appeared in the music video and on Jimmy Fallon's show along with her dance crew The Lab!
This is straight out of a teleserye!
It'll be available in five cute colors!
Sometimes, it only takes a few simple additions to brighten up your area and inspire you to stay productive.
Aside from IU, heavyweight groups like BTS, BLACKPINK, TWICE, and BIGBANG are also on the list!
Both the shop and its drinks are too pink and pretty!
There are also useful tips for showering your cat and cutting their nails. #NEED
Who else is excited for an all new season of "Kingdom"?
It's honestly a pretty decent amount for extra income!
Here's a little guide to get you ready for post-college life.
More Hyun Bin content coming our way!