Candy Feels
From Our Readers: You Are Not Afraid to Love
Since when did you get stones for hearts and icicles for hands?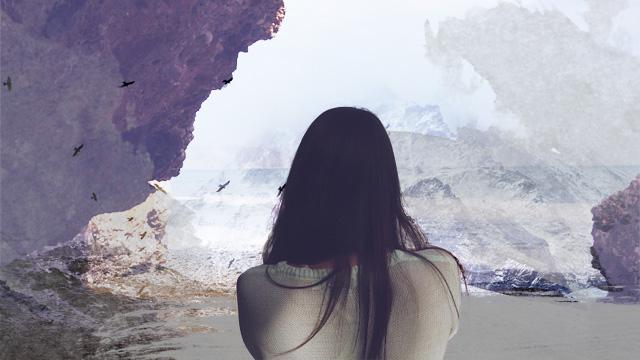 I have learned how to seclude and distance myself from other people. I have learned to limit the extent of my stories and to choose the people I open up to. I have learned to deprive myself of feelings and emotions. Once something beautiful starts, I blow them all away.
Walls are essential because humans are fragile beings. Although humans are remarkably crafted to be the best creatures for battle, our emotions are most likely to take over our physical capabilities.
Quotes about not falling in love are shared a thousand times over social media every day. I have seen countless tweets on how we should not get attached to someone. I have listened to people proudly express their joy on how they have successfully hardened their hearts. All these bitterness, foolishnes,s and heartaches have led to broken perspectives of the capacity to feel or, worse, to love.
But what I see isn't disbelief in love. Instead, it's the person's inability to trust. 
I see how people are too scared to have feelings for someone because they think heartbreak will always come. It is true, when you catch yourself having feelings for someone, there will be times when your mood is dependent on the other person. When they leave, everything's black and white, and every single thing falls apart. Thinking that every person is the same as the one who tore them apart, people would rather stay distant and unattached. 
The severity of the paranoia caused by these doubts worries me. It scares me how one day nobody would believe in the power of emotions. Maybe one day people would stop offering themselves to protect themselves from pain. Maybe one day people will stop doing things because of love and will start doing things because of the seven deadly sins.
Since when did you get stones for hearts and icicles for hands? Trash talking love is not a solution and detachment is not a remedy for brokenness. You can continue building the mightiest and tallest walls but none of them will protect you from the coldness caused by your soul.
Love is not a question of independence or strength. Being close to someone doesn't mean losing yourself in the process. It means finding a new sense of strength.
A room for improvement is what emotions and love offer us. Most especially, love does not mean weakness. It means that you have gathered all of your strength to let someone know the depths of your sould, to offer parts of you you long held on so tightly and kept only for yourself.
Long after you spent years trying to put up your walls, someone will have to carve windows and doors through them. Remember: you shall not falter. This time, invest your money and time on something better: A home, a place to live in, a shelter for your fragile anatomy and security for the emotions that are always prone to burglars. You are not made of concrete. You have the ability to be abstract, to be ineffable. There are things we do not understand and sometimes, we just don't have to.
ADVERTISEMENT - CONTINUE READING BELOW
\\\\\\\\\\\\\\\\\\\\\\\\\\\\\\\\\\\\\\\\\\\\\\\\\\\\\\\\\\\\\\\\\\
Get the latest updates from candy!
subscribe to our newsletter!
////////////////////////////////////////////////////////////////
Skip a makeup step with these beauty goodies!
Take pretty notes and study effectively with these tips!
Wait for a love like this. A love that is good to you, for you.
Are you up for this challenge?
Can't wait to see the actual gowns!
The up-and-coming musicians and childhood friends talk about their music, creative process, and why it's important to be woke.
Because when it comes to a great lip game, there's really no need to splurge!
A different language sheds new light on everyday terms.