Candy Feels
From Our Readers: You Are a Clueless Star
Guys are like black holes, while women are like stars.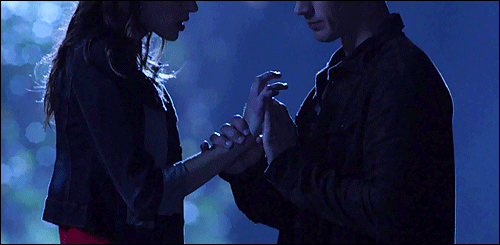 GIF The CW/Tumblr (f*ckyeahstarcrossed)
They suck the living life out of you and leave you lost and alone somewhere in the utter darkness.
They'd ask you to be friends with them. They'd ask you to hang out with them. They'd ask you to be comfortable around them. And you did just that.
You did become friends with them. You did hang out with them. You really were comfortable around them. Not knowing that all of these things, will be the reason for your downfall.
Inch by inch, meter by meter, second by second, you fell in love with them. With every laugh. With every text. With every call. With every smile. With every touch. With every single thing about them. You were amazed by their beauty because every thing you did with them made them larger than life, without knowing that their only intention was to hurt you.
They knew you were in love with them. They knew how your knees would weaken at the sight of their smile, the sound of their laugh, and the warmth of their touch. They knew everything. And you were noticing that they knew you were in love with them. Yet you didn't realize that with everything they knew, they were slowly sucking the life out of you.
While they were the black hole, you were the star—shining brighter and brighter with every second that's passing, not knowing that they would take your bright light and suck it into their darkness, leaving you with nothing. They will leave you dead somewhere in this universe, clueless.
\\\\\\\\\\\\\\\\\\\\\\\\\\\\\\\\\\\\\\\\\\\\\\\\\\\\\\\\\\\\\\\\\\
Get the latest updates from candy!
subscribe to our newsletter!
////////////////////////////////////////////////////////////////
Skip a makeup step with these beauty goodies!
Take pretty notes and study effectively with these tips!
Wait for a love like this. A love that is good to you, for you.
Are you up for this challenge?
Can't wait to see the actual gowns!
The up-and-coming musicians and childhood friends talk about their music, creative process, and why it's important to be woke.
Because when it comes to a great lip game, there's really no need to splurge!
A different language sheds new light on everyday terms.