Candy Feels
From Our Readers: "Yes, I Am the Ugly Girl"
It's time you show them the real you.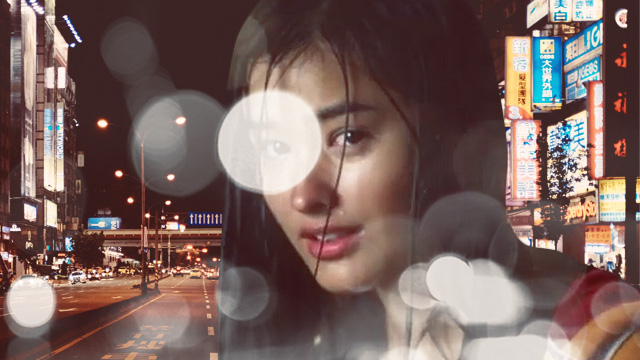 PHOTO Star Cinema ART Clare Magno
It sucks to be that girl.
That girl you didn't even know exists. That girl you just ignore every day. That girl who seems to look okay when she's breaking deep inside. That girl who prefers plain white tees and a pair of worn out jeans. That girl you call ugly.
That girl is me.
It sucks to live in a world where judging others is called telling the truth, where bullying is considered cool, where you feel like you don't have the right to be happy because you might come off as a #HumbleBrag, where your mistakes define who you are, where freedom of speech gives us a reason to hurt someone else, where people take you for granted because they think you're gullible instead of thinking that you have a good heart, where cheating is considered as cooperation, where you can't say no to a friend because that will make them think you're fake, where lying is more important than telling someone the truth to avoid hurting their feelings, where people always think that they're right. It sucks to live in this world. It sucks to live in my world.
ADVERTISEMENT - CONTINUE READING BELOW
It sucks to live in a world where judging others is called telling the truth.

CONTINUE READING BELOW

Recommended Videos
Welcome to my world. A world that's full of lies, secrets, and hatred. A world where if you're ugly and weak, you aren't worth it. But if you're pretty and cool by their standards, people will praise you. I know some of you will tell me that it's alright, that someday I will live in a beautiful world, that I am just hiding in the dark, that I should try new things, that I should learn to love what I have.
But how can I love something that breaks me inside? How can I love something that is constantly destroying my life? How can I love something that reminds me that maybe it's better if I didn't exist?
It's not easy to be that girl. I hate it when some people pretend to be me, when people do it to earn likes on Facebook or retweets on Twitter. I hate it when some people pretend to be sad, when in fact they're not. It's not easy to be strong, when deep inside you're fragile. It sucks even more when people take credit for something that is not even their idea. I just hate the fact that these people are pretending they know everything but in fact they're naive.  I don't wanna be that girl anymore. I just want to be who I really am.  
ADVERTISEMENT - CONTINUE READING BELOW
People will judge you for not being yourself, but they will also judge you for being who you really are. 
To all the girls, who have experienced what I've experienced. This is the right time to stand up for yourself. Be who you are and embrace all your flaws. People are just jealous of you because they know you can do things that they can't. This time show them that they can't play safe anymore, show them that what they're doing is not right, and show them that that girl is not the ugly and weak girl they saw yesterday. That girl is now a brave and young woman who is finally breaking the walls of her sad world to reach a world where she matters.
Because she does.
Are you going through depression or anything you think you can't handle? There's a safe space for you to talk about what you're going through. Call 804-HOPE (4673).
ADVERTISEMENT - CONTINUE READING BELOW
You can check out home decor, too!
The government agency says, "Suicide is a sensitive and complex issue."
Kakamiss manood ng games!
We got to talk to a public school teacher to share how students, teachers, and even parents are dealing with studying from home.
They basically do all the work for you!
He usually makes them during break time.
"It is not only about memorizing laws."
Where can your passport take you?
You don't need to get up!
Did you know they have a blueberry cheesecake?
A combination of Snakes and Ladders and Exploding Kittens.
The internet thinks the two are dating.
From The Candy Bulletin Community