Candy Feels
From Our Readers: Why You Should Choose Your College Course Wisely
You will get a fresh start and start from nothing.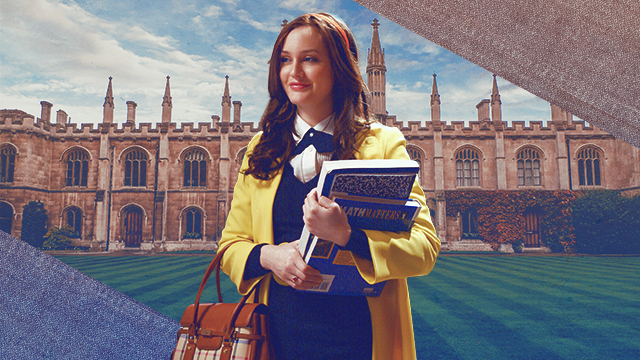 PHOTO The CW Art Naomi Torrecampo
I was only 16 when I first entered college. I was too young compared to others, I know. Let me be honest here, without my family and friends knowing, I don't know what I was doing with my life. I don't know what kind of chaotic place I entered. I don't know how I am going to survive. 
During my last days as a high school student, I need to make a decision about my college course because I'm running out of time. I took up Engineering even though I was completely aware how bad I was in Math. 
I was just in the second semester of my first year in college when I first experienced a failing grade. I told myself that it's okay but deep inside, I know something was already wrong. But I pushed myself harder. As every semester went by, I experienced numerous failing grades and all I knew was that I wasn't happy anymore. I was never happy with my decision from the very beginning, honestly. Being called an engineer might be music to the ears of other people, but that's not something I completely want. I would cry each night asking myself why I wasn't good enough? Why am I not smart enough?
ADVERTISEMENT - CONTINUE READING BELOW
I was trying so hard to the point that I made a wrong move, passing the subjects through cheating. 
I slowly came to a realization that my life is not the only thing at stake here. Sure, I might get through it but knowing that I'm not completely passionate with what I am doing, the life of my future clients will also be at stake. As I was getting older, I got to know myself better. I started finding out what I really want. I wanted to become a lawyer. So I was already in my third year when I decided to shift to another program as my pre-law course, Legal Management.
Sometimes, I would ask myself why I tried to rush things? Why didn't I choose the right thing at first? If only I knew, I shouldn't have wasted money, time, and effort in Engineering. But of course, every decision has its positive side. I'm still grateful for the memories and friends I've made throughout my stay.
So to you who are reading this, choose your college course wisely! Don't make the same mistakes I did. Don't waste your money, time, and effort. If after high school you don't know what to take, I suggest that you give yourself some time off. Attend workshops then keep creating and doing things that make you happy because through that, you will get to know yourself better.
ADVERTISEMENT - CONTINUE READING BELOW
Don't rely your decisions based on your friends. In college, it doesn't matter how many friends you got back in high school because everything will be a fresh start. It's okay to feel like you're being left behind because the truth is, all of us are lost and nobody has it all figured out. As long as you're taking things slowly but surely then you're in the right track. 
Meanwhile, the number of confirmed cases in the Philippines is at 2,633.
It's okay to admit if you're having a hard time doing the one thing you thought you were good at.
All the outfits and props were just things found around their house!
"You wish to know where my true loyalties lie? Not with any king or queen, but with the people."
Kayang-kaya niyo 'to gawin at home.
And it's all thanks to low air and light pollution.
It's part of a dashboard that helps you monitor all the confirmed cases in the country.
With a load of cute behind-the-scenes footage, too!
Choco butternut cravings are now solved.
It was part of a class requirement!
Sadly, there's no law against catfishing in the Philippines.
Think of astrology as a language that helps you feel and be seen.