Candy Feels
From Our Readers: Why Ignoring Your Feelings Is the Most Difficult Thing to Do
Can't it be me? Can't it be us?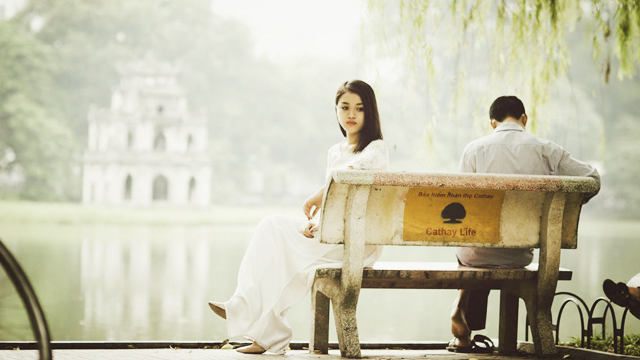 PHOTO Pexels
I don't even know why I am doing this. Why I am writing something about you? I keep telling myself that you are just a close friend of mine. I never expected the friendship we have. I always feel happy whenever we talk even if we're talking nonsense. I'm able to forget all my problems for a while whenever I'm with you.
At first, I was so sure about my feelings for you. I knew it was just a love for a friend. I appreciate you. I want to thank you because you are the one who keeps our friendship healthy. I thought after months of being classmates you'd start being snob, but I was wrong. You are reached out for me and started a conversation. You are so consistent in doing that. But I think at the same time, I also want to say sorry for this foolish feeling I feel right now.
ADVERTISEMENT - CONTINUE READING BELOW
I don't really know what I'm feeling. I'm starting to be selfish. I'm sorry because I just wished for the end of your relationship with your girlfriend. I don't know why I thought about that. Maybe because you'll start to see me if you broke up with her, but I know it's wrong. Can't it be me? Can't it be us?
I keep on asking even if I already knew the answers. It hurts to know the answers, but it also hurts more to make yourself believe there's a chance when you knew there's none. It hurts because I knew from the start that you only see me as your close friend. I don't know what happened. I don't know when it all started. I just know I will be that friend that will be always there for you, a friend that is willing to listen to your rants. Someone who will accept you despite you being short-tempered, who will wait for you to see me.
ADVERTISEMENT - CONTINUE READING BELOW
I'll wait until I get tired of waiting. I'll wait without anyone knowing. That's why I never told anyone that my feelings for you have changed. That's why I also didn't want to admit it to my own self because when I do, I'll start making weird actions and I'm scared that you'll notice. I will probably feel uncomfortable with you. I know myself better than anyone else. It already happened to me years ago. I lost a friend because I was so careless of my actions; he figured out that I like him and soon started ignoring me. I swore I won't let that happen again.
I don't want to lose a friend just because of my feelings. I treasure the friendship that we have right now. It's better to be friend with you than be nothing at all. That's why for now, my feeling will remain a secret. I won't let anyone know this. It's a secret that should be kept until my feelings are gone. I know it takes time, but I hope it will not be too long because I don't know until when I can hide this. If you feel you don't want to be my friend anymore, don't worry because I'll be happy if you're the first one to make your way out of my life. It will help me. It will be painful but it will be a big help.
ADVERTISEMENT - CONTINUE READING BELOW
Here's a little guide to get you ready for post-college life.
More Hyun Bin content coming our way!
Makati has plenty of heritage and culture.
These are the styling mistakes you're probably making.
It's the new takeover trend in food.
You might be rekindling an old relationship, but you also wouldn't want to cut ties with other people in the process.
Craving that crispy CLOY goodness?
One college student shares her experience of being a former working student.
The network's franchise is set to expire in March 2020.
It's okay if you don't have life figured out yet.
Stress is short-lived, but your friendship is forever.
Sit back, relax, and get ready to binge!