Candy Feels
From Our Readers: Why Ignoring Your Feelings Is the Most Difficult Thing to Do
Can't it be me? Can't it be us?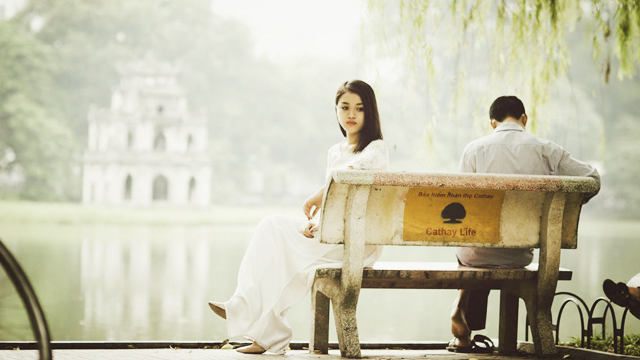 PHOTO Pexels
I don't even know why I am doing this. Why I am writing something about you? I keep telling myself that you are just a close friend of mine. I never expected the friendship we have. I always feel happy whenever we talk even if we're talking nonsense. I'm able to forget all my problems for a while whenever I'm with you.
At first, I was so sure about my feelings for you. I knew it was just a love for a friend. I appreciate you. I want to thank you because you are the one who keeps our friendship healthy. I thought after months of being classmates you'd start being snob, but I was wrong. You are reached out for me and started a conversation. You are so consistent in doing that. But I think at the same time, I also want to say sorry for this foolish feeling I feel right now.
ADVERTISEMENT - CONTINUE READING BELOW
I don't really know what I'm feeling. I'm starting to be selfish. I'm sorry because I just wished for the end of your relationship with your girlfriend. I don't know why I thought about that. Maybe because you'll start to see me if you broke up with her, but I know it's wrong. Can't it be me? Can't it be us?
I keep on asking even if I already knew the answers. It hurts to know the answers, but it also hurts more to make yourself believe there's a chance when you knew there's none. It hurts because I knew from the start that you only see me as your close friend. I don't know what happened. I don't know when it all started. I just know I will be that friend that will be always there for you, a friend that is willing to listen to your rants. Someone who will accept you despite you being short-tempered, who will wait for you to see me.
ADVERTISEMENT - CONTINUE READING BELOW
I'll wait until I get tired of waiting. I'll wait without anyone knowing. That's why I never told anyone that my feelings for you have changed. That's why I also didn't want to admit it to my own self because when I do, I'll start making weird actions and I'm scared that you'll notice. I will probably feel uncomfortable with you. I know myself better than anyone else. It already happened to me years ago. I lost a friend because I was so careless of my actions; he figured out that I like him and soon started ignoring me. I swore I won't let that happen again.
I don't want to lose a friend just because of my feelings. I treasure the friendship that we have right now. It's better to be friend with you than be nothing at all. That's why for now, my feeling will remain a secret. I won't let anyone know this. It's a secret that should be kept until my feelings are gone. I know it takes time, but I hope it will not be too long because I don't know until when I can hide this. If you feel you don't want to be my friend anymore, don't worry because I'll be happy if you're the first one to make your way out of my life. It will help me. It will be painful but it will be a big help.
ADVERTISEMENT - CONTINUE READING BELOW
Knowing what acne on different parts of our faces mean might help us get to the root of the skin issue better.
Spending an extra year in college shouldn't feel like the end of the world.
This year's Shell National Students Arts Competition (NSAC) theme is "ImagineNation."
By 2020, aspiring shoemakers will be able to take TESDA-certified training programs in shoe technology!
Wondering what to expect for the competition on Sunday?
Put these movies on, catch these inspiring quotes, and remind yourself that you deserve to be loved and to grow, with or without your S.O.
For instance, UP MBS welcomes students from any university, college graduates, and even professionals!
From the master crammer to the sleeping beauty.
Do you thrive on working late nights and dread waking up early to get to school?
The student-artist talks about how he got started on portraiture and food art, his most memorable piece, and his advice to fellow student-artists.
For the third time, University of Sto. Tomas ranked first in an independent survey on the best psychology schools in the country.