Candy Feels
From Our Readers: Why I Started Being a Fan of BTS
Trust me, once you are in the fandom, you won't want out anymore.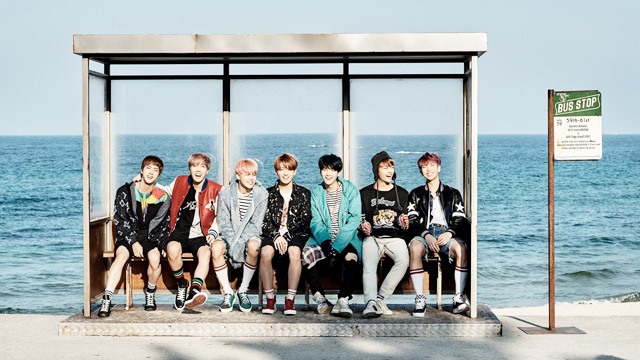 BTS | facebook.com/bangtan.official
Twitter, Facebook, Instagram, Tumblr, Snapchat, name it! If you haven't seen any BTS-related posts even once, then where have you been?
Recently, the growing popularity of these seven boys has become an epidemic. Radio stations have been playing their songs despite not really understanding the lyrics, people have been copying their choreography and dance routines—they're everywhere!
The Bangtan Sonyeondan or Bulletproof Boyscouts are surely making a buzz and gaining attention from worldwide fans and international artists. This three-year-old group from Big Hit Entertainment is dominating the music scene, breaking records, topping music charts, and winning numerous awards in and out of South Korea. Rapmonster, Jin, Suga, JHope, Jimin, V, and Jungkook are ready to take on the world and they are not showing any sign of slowing down.
With the release of their new album, You Never Walk Alone, and their title tracks "Spring Day" and "Not Today," which topped music charts and broke music records, people are diverting their gaze to these seven multi-talented boys. Even artists like Charlie Puth, Before You Exit, The Chainsmokers, Wale, and Tinashe are taking notice. They've been featured by a lot of international media platforms which makes them social media kings. Recently, they have been nominated as Top Social Artist in the prestigious BBMAs with Justin Bieber, Selena Gomez, Ariana Grande, and Shawn Mendes.
ADVERTISEMENT - CONTINUE READING BELOW
Here are the few reasons why you should stan BTS, too, just like me:
Their music is infectious and inspiring.
With their cool beats and tunes, anyone and everyone can "dig" it, despite not really understanding what the song means. Their songs are not only infectious and upbeat, but are also meaningful and inspiring. They address the common fears, struggles, dreams, and hopes of the youth, and talk about things that are taboo in society that people can relate to. They write and produce their music that could resonate and touch people's lives. BTS proves that with great passion and effort whatever language you speak or wherever you are from, music is something that we could all agree upon; music transcends everything.
Their choreography is to die for.
Yes, these boys are not only passionate in music but their choreography is also to die for. From breaking, popping, locking, b-boying, and their famous hip thrust that we all love—name it, there is nothing that these boys can't do. Their cool dance moves and out of this world choreography are the reasons why fans CAN'T EVEN. These boys can do any step and dance into any song. Some people just really have it all, don't you think?
ADVERTISEMENT - CONTINUE READING BELOW
Their style's always on fleek.
Although we have to admit that these boys could wear garbage bags and still look fine AF, their fashion and style are always on fleek. It's like they're walking the runway every day. Even their casual clothes looks like it costs more than our college tuition fee. They wear something, and everyone follows it; that's how influential they are. They're trendsetters when it comes to fashion.
ADVERTISEMENT - CONTINUE READING BELOW
They're fun and animated.
One fact that you should know about these boys is that there has never been a single interview or show in which they behaved. There are always dancing, singing, teasing each other, making dad jokes, and doing a ton of silly things. With them there are no boring moments. The countless memes, GIFs, cuts, and edits that the fans make show that they're such goofballs. Trust me, once you are in the fandom, there is no going out.
BTS is bringing BTS Live trilogy Episode III: The Wings Tour in Manila and I'm pretty sure that the Filo ARMYs are too excited to even function right now. I know that they can't even, and that their little hearts are about to explode. ARMYs, brace yourselves, because Kim Namjoon, Kim Seokjin, Min Yoongi, Jung Hoseok, Park Jimin, Kim Taehyung, and Jeon Jungkook are coming here to attack our hearts.
ADVERTISEMENT - CONTINUE READING BELOW
It's the best time to pick up a new hobby and put those notebooks to use.
We can't handle this breakup!
For days when you need an instant outfit inspo that's still campus-appropriate.
It could very well be one of the world's largest volcanoes.
From consistently badmouthing another friend behind their backs to making snide comments sneakily disguised as compliments, here's how to deal with a tricky friendship.
From sisig to bulalo, the North has a lot to offer.
Even college students like us can apply for freelance creative jobs while we're still going for that diploma!
These simple practices, when done consistently, end up being worth a lot.
It can actually *shatter* your cartilage.
Bordeos becomes meat of online talk while helping out in family's meat business.
From her gowns down to the décor and food!
Trish is part of Candy Rookies 2020, a group of influential and aspirational college students handpicked to represent #GenerationCandy in the year to come.