Candy Feels
From Our Readers: Why Heartbreak Is Our National Anthem
Why do I always end up getting hurt?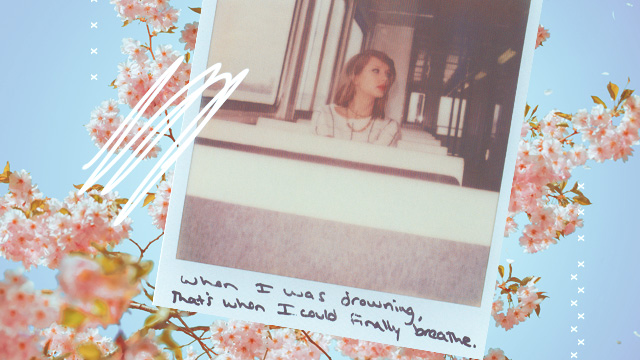 PHOTO MCA Music ART Clare Magno
Sad, hurt, hung up on some guy? Yes, me, too. It started out with a little crush and ended in a paralyzing heartbreak. But hey, that's what crushes are supposed to be for, right? They disappoint you, making you realize that at the end of the day, you'll probably end up alone if you don't lower your standards.
As much as I'd like to hope that I'd marry my dream guy, there's no Dream Guy IRL. Truth is, good boys nowadays are as scarce as snow here in the Philippines. Boys who'd hold the door for you? Who'd make sure that you got home safe? Yeah, sure they're around. But only when they have plans for you though.
After your relationship, that guy wouldn't open the door for you even if you were carrying a dumtruck's worth of things. If you got hit by something in the head, he'd probably just shrug. Why should he care? It's over between you two. I have to admit, most girls are pretty gullible, too. Girls tend to fall in love with guys who say the right thing at the right time, good looks just make it even easier to fall for the wrong guy. 
ADVERTISEMENT - CONTINUE READING BELOW
You keep asking why you always get hurt. Maybe you should start asking yourself if you made the right choice. It's all about choices. Pro tip:
The guy who's always been there for the most part, through thick and thin, through braces and ugly duckling phases, he'll always be the one who has the best intentions.
It won't always be the guy who suddenly came in and swept you off your feet, who told you cheesy lines and about how it's the first time he's ever fallen in love. Spoiler alert: That guy is lying. But for argument's sake, let's say he is not, and it's true that he's fallen in love with you. But hey, what about the guy who's always been there? He's been in love with you since forever. And this other guy has been in love with you since... a second ago. Yet you still chose this new guy. And then wonder why you're crying a few months after because according to him, he doesn't feel the spark anymore. See the problem?
The problem with us, girls, is that we always put the nice guy in the friendzone, and chase after guys who don't care about us. We have our hearts broken, and then blame the entirety of the male generation. 
ADVERTISEMENT - CONTINUE READING BELOW
But I know no matter how much I tell you not to chase after that one guy because he's just going to break you, and instead choose the one in the friendzone because he'll make sure not to hurt you, you still won't listen me. You know why? Because we're teenage girls, and heartbreak is our national anthem. 
Aside from IU, heavyweight groups like BTS, BLACKPINK, TWICE, and BIGBANG are also on the list!
Both the shop and its drinks are too pink and pretty!
There are also useful tips for showering your cat and cutting their nails. #NEED
Who else is excited for an all new season of "Kingdom"?
It's honestly a pretty decent amount for extra income!
Here's a little guide to get you ready for post-college life.
More Hyun Bin content coming our way!
Makati has plenty of heritage and culture.
These are the styling mistakes you're probably making.
It's the new takeover trend in food.
You might be rekindling an old relationship, but you also wouldn't want to cut ties with other people in the process.
Craving that crispy CLOY goodness?