Candy Feels
From Our Readers: Why Fangirling Isn't As Simple As What Others Think
"It's like they ruined my life in the best ways possible."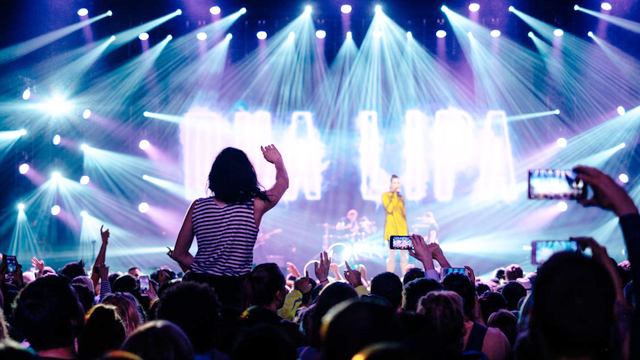 PHOTO Pexels
A fangirl is someone who is a super fan, whether of a movie, a TV show, a book, comics, or of anything! These fangirls and even fanboys don't just like something. They love it. The more extreme ones practically worship it. Their lives revolve around it. They make fan artworks, write fan fiction, and some even cosplay (read: they dress up as a characters and pretend to be them).
Fangirls are generally very emotional. If you encounter a fangirl, you will most likely hear them talk about their ~*feels*~ or feelings, or hear them ask questions such as "What is life?" or "What is air?", or constantly say that they "Can't even." Don't be alarmed; this is normal for a fangirl. Because of this, fangirls feel ridiculed or are laughed at. They are labeled as nerds, losers, or over dramatic. They "take things too far" and get too attached to characters or people. Simply put, they are considered "not normal".
ADVERTISEMENT - CONTINUE READING BELOW
As a fangirl myself, I am used to this. I am aware that most people will not understand why I love what I love the way I love it.
They don't get why I would "waste my time" memorizing quotes from Harry Potter or why I cry whenever I'm reading about my favorite books. They laugh when they see posters from my favorite books or movies on my bedroom walls. They consider themselves normal, because they aren't obsessed like I am. I have heard this countless times before, especially from members of my family or from some of my friends. They believe they are normal. They don't know that they are just as crazy as I am.
CONTINUE READING BELOW
Recommended Videos
Being a fan girl was never easy. Apart from the constant heartache that results from knowing you'll never be with them, fangirls have to face many challenges. From schoolmates poking fun on us to family members disapproving, the whole experience can become quite difficult. "It can be a rollercoaster of emotions," a close friend once told me. Another friend joked, "It's like they ruined my life in the best ways possible."
ADVERTISEMENT - CONTINUE READING BELOW
"It's like they ruined my life in the best ways possible."
Being a fangirl has a lot of positive impacts that overpower the negative ones. You have the chance to experience true love at a young age without the painful drama of breakups and insults from the other person. Your idols are always thanking you for your support and telling you how much they love and appreciate you. So, as you can see, being a fan girl has it's ups and downs, but in the end, I couldn't be happier that I am one.
The university was the first school to apply for the limited face-to-face classes in the country.
Why anyone would say something THIS HORRIBLE is beyond me.
Jeanette opened up about her experience as a young actress in Hollywood.
Screenshot your fave for future reference.
They will no longer consider the proposal after objections on social media.
Fare difference still applies.
Students from 21 different countries also participated.
From fashion designers to models
March isn't off to a great start for K-pop fans.
This meaningful and now-viral song has quite the story!
From The Candy Bulletin Community