Candy Feels
From Our Readers: When You're Stuck Somewhere and You Don't Know What to Do
There's a good side to everything.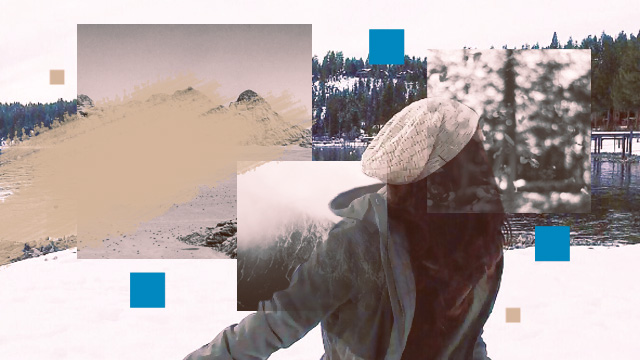 PHOTO Nadine Lustre | instagram.com/nadzlustre ART Clare Magno
You have big dreams in life and sometimes, you may think that they're too big that you will never be able to reach them. There will be people who will try everything just to see you fall and give up, but don't let them succeed in that. Don't ever let them see you give up. Make them your inspiration to keep going and to keep chasing those beautiful dreams of yours. Your dreams make you who you are and it defines you. So do not allow others to tell you that your dreams are useless, lame, and are of no good because they are not.
Always remind yourself that your dreams are your source of strength and your inspiration to keep walking, running. Let them remind you that you will always have a purpose, that you are not a waste of space.
Life will throw problems at you, but please do your best to get through them. Life won't always be rainbows and unicorns. On some days, things fall apart and your world will come crashing down. Be strong because that's how you were raised. You were raised to be a fighter. There will be times wherein you think you've had enough, and everything is just too much for you to handle. Always put in mind that all you have to do is trust yourself and trust the process.
ADVERTISEMENT - CONTINUE READING BELOW
CONTINUE READING BELOW
Recommended Videos
Trust that you will get through anything, overcome every obstacle life throws at you, and face every problem that comes your way. Every hardship and struggle is part of life. That is what makes your journey here worthwhile. All you have to do is be strong enough to conquer everything.
God gives the toughest battles to His mightiest soldiers, and you are one of them because He knows that you will always find a way to be happy.
Ten years from now, you're probably going to be 27, 28, 29 years old and by then, I hope you have lived a life full of happiness, joy, pain and sadness. Yes, pain and sadness because I know those things will make you stronger. I bet you're a fine young woman by that time and you have gone through so much, but you still have a lot to learn. There will be people who will come and go in your life. Some will make a difference and some will be a lesson, but all of them will have a special reason.
ADVERTISEMENT - CONTINUE READING BELOW
Life is difficult, but keep going because that's life—it never slows down for anyone. You have so much to learn and every experience will be worth it. Don't be scared to try new things. What's life without a little thrill? Don't let certain things hold you back from getting what you want. You have to live your life to the fullest because you only have one. This life that you have is a gift so use it wisely.
Never waste your time on people who see you as nothing. Stop exerting too much effort to fix what was once broken, and stop dwelling on the past. Your past may not have been good, but there's a reason for everything.
Get out of your comfort zone, meet new people, explore new places, make new memories, expand your knowledge about the world—live your life!
You are full of love and you've got so much love to give. I hope you find someone who truly deserves all the love you could give. Find a guy who accepts you for who you are, and loves you despite your imperfections. Learn to not just look at the outside, but what's within. Get to know him, too, and get to know his heart. To love someone isn't easy and to trust your heart with someone will be a challenge, but the experience of being in love will be so hauntingly beautiful.
ADVERTISEMENT - CONTINUE READING BELOW
You are a beautiful lady with a beautiful soul. Don't let anyone ruin your perspective. Continue to see life as a blessing and a gift because it really is. Never allow your fears to hinder you from doing what you love, and from doing what you are meant to be doing. Every little thing you will experience during your journey here on earth will be worth it. Even the bad times. When life gets tough, just remember who you are and how strong you are. You will get through anything.
When giving up is the only option you have, think again. Make decisions that you will affect you in a good way. There will always be something beautiful in every problem. Learn to open your heart to new things and to new people. Do not close the gates of your heart because that will make you miss out on the wonders of life. Just remember that the future is scary and unpredictable, but life? Life is worth every risk. Life is a dream come true.
ADVERTISEMENT - CONTINUE READING BELOW
Facebook is allegedly collecting unauthorized data for market research.
They'll fit right into your #aesthetic home study area!
From light-hearted rom-coms to musicals.
She's set to star as the young Gabbie Salazar, originally played by Shaina.
We're keeping her tips in mind!
Proof that Ivana has a heart of gold.
Pagdating sa skincare, stick to one ba dapat?
In the public eye, at least! As Janella once said, "Masaya but I just don't want to share a lot."
It aims to help 500 jeepney drivers from Rizal.
Pretty sure you already have it!
From The Candy Bulletin Community