Candy Feels
From Our Readers: When You're Just Afraid of Commitments
Have you ever fallen in love with someone who is scared of falling in love?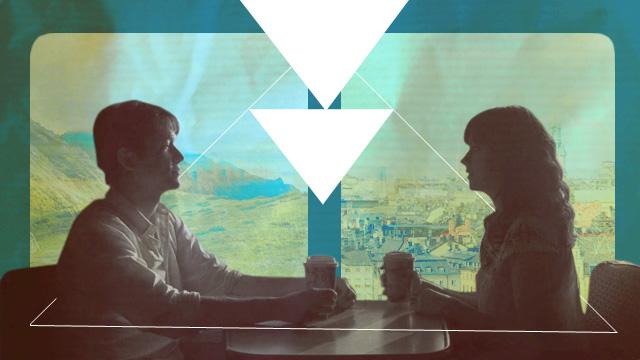 PHOTO Fox Searchlight ART Clare Magno
The silence. That silence as we walked under the rain. The deafening silence as we walked, as if we were strangers, as if we were worlds apart.
It breaks my heart not to see you smile back at me. I seem to crave for the sound of your voice, of your laughter; to yearn for your sarcasm against me. I hate to admit this, but even how much pissed off I am over you, it still breaks my heart. I miss how happy we used to be.
I'm sorry for ruining the friendship that we have because of the stupid feelings that I have for you. I'm sorry for messing it all up. I know I've let go of hurtful words when I was mad at you, and I never meant to say all that. I was just jealous of this new girl who occupies your mind (and your heart?) and takes up all your time.
ADVERTISEMENT - CONTINUE READING BELOW
As cliché as it may sound, I wish that was me. I wish that was me again. 
I miss our random fights about how I zone out a lot, about how I give answers that seem to be out of this world. I hope you understand how tired I am juggling between my studies, work, family while making sure that I have time for you.
I miss you. I miss the way you would squint your eyes whenever I'm walking towards you because you can't recognize my face, since you hate wearing your glasses. I miss how you would wait for me to come home before you'd go to sleep. I miss how we would do these little things for each other. I miss how you would tease me for being too short. I know I always get annoyed at you, but I love seeing you laugh and smile while I defend myself from your sweet and annoying remakrs.
I miss your stories about your previous travels and about all the trips you've planned in the future. I miss seeing the passion in your eyes as you tell me about Portugal, about how it was your favorite trip so far. 
ADVERTISEMENT - CONTINUE READING BELOW
I miss waiting for you to come back home, come back into my arms.
I miss the sound of your heartbeat as I lay my head on your chest. Being the typical nurse that I am, I was also subconsciously assessing your heart rate and your breathing at the same time. I miss the lazy days we used to share. I miss drinking tea with you; I never used to like tea, but I learned to love it when I drank it with you. I miss waking up late after staying up until 2AM or 3AM to watch crime thrillers with you. I was always too scared to watch them on my own, but I had the courage to because of you.
I miss you. I miss how you would pull me closer whenever we're together. I miss you. I miss that thing, whatever that thing it is that we had. It was special. It may have been too complicated, but those were the happiest days of my life.
I miss you. It sucks that I am not brave enough to tell you all these things. I'm scared that saying them may just push you further away. And also because I'm scared that you may not be feeling the same way and I'll be stuck with your silence. I miss you. I don't mind being just your friend. Can we go back to how we used to be?
ADVERTISEMENT - CONTINUE READING BELOW
For instance, UP MBS welcomes students from any university, college graduates, and even professionals!
From the master crammer to the sleeping beauty.
Do you thrive on working late nights and dread waking up early to get to school?
The student-artist talks about how he got started on portraiture and food art, his most memorable piece, and his advice to fellow student-artists.
For the third time, University of Sto. Tomas ranked first in an independent survey on the best psychology schools in the country.
"Psychology major ka? Sige nga, can you read my mind?"
Before you commit to your first ink, you might want to consider these things first.
Truth is, there's a chance your college major won't be entirely related to your career path.
There are some things we wish we would've done differently in high school.
It's in the world's natural order for people to make blunders and fail, so don't be too hard on yourself when things don't go your way.