Candy Feels
From Our Readers: When Friends Break Your Heart
You never saw it coming.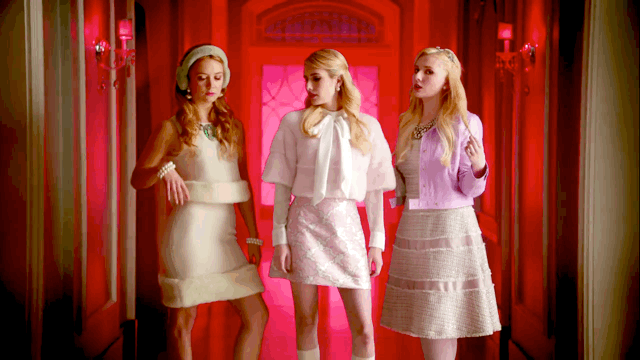 GIF FOX/Giphy
The betrayal of a lover is hurtful, but a portion of yourself would have seen it coming. It is shockingly one of the most common things that can happen, a textbook type of suffering many have endured before you. The acceptance won't be easy, but it will be bearable, to say the least.
You'll walk through the storm, thinking that you'll have your friends with you no matter what and that thought alone is enough to sustain you. It has always been that way. Your friends are supposed to be the ones to be there through thick and thin, like it was a given. They had your back, and you had theirs. It's always been that simple. So when you wake up one day with a heavy feeling in your chest knowing that your friendship has been ruined, it will break your heart a little harder than it should.
The first thought is always "Where did I go wrong?" You will force yourself to start from the beginning and look into everything carefully, figure out why it had to reach an end. You think back on how you first met, that first phone call, how Ed Sheeran brought you together, the 2AM talks, promises to be each other's maids-of-honor should you get married, concerts you watched together, how the talking got less often, boys (and girls) you both dated or cried over.
ADVERTISEMENT - CONTINUE READING BELOW
Then you start to think about when they started listening to other people about you, the annoyance, how they muted you on social media without you knowing, the fight, seeing them look at you like they're embarrassed to be your friend, choosing to walk away, and struggling for you to stay that way. 
You might deny it at first, but eventually you'll see the evidence, and know that you caused a part of that friendship to disintegrate as much as they did.  There are two sides to a coin, after all.
You start to feel a little lost. You tell yourself, "Psh, I don't need them. I have loads of other friends." But your mind contradicts itself thinking that no one was there like they were and now, they're just not. You try to apologize a few times, until pride takes over and reminds you that you won't apologize for being hurt, and maybe they should apologize for doing the hurting. You read old conversations, how you could laugh with them while sending memes and suddenly be in a serious conversation a few minutes later. You admit to yourself that you miss it and that most of all, you miss them. But what has been said can't be taken back.
ADVERTISEMENT - CONTINUE READING BELOW
It will hurt for a while, but people walk out of your life for a reason.
You can hold a grudge or just accept it and let it go. Always choose to be the better person. It will hurt for a while, but people walk out of your life for a reason. Sometimes, they come back, but you know better than to get your hopes up. Know who's toxic and who isn't, learn from your mistakes, and don't trust so easily.
Now that you've been hurt by the people you never thought would, it gives you enough reason to keep your guard up but not by much. Make new friends, memories, and find yourself. They always said that friendship breakups hurt more, but it's up to you how you ride the waves. Knowing you, with all the pain you've endured and the smiles you give out on a daily basis, you'll get to where you want to be in no time. You are strong, and you don't need validation from other people to know just that.
ADVERTISEMENT - CONTINUE READING BELOW
They always said that friendship breakups hurt more, but it's up to you how you ride the waves.
When the time comes, I hope you learn how to forgive and begin anew. Maybe one day, the pain in your chest won't be so heavy, and you can find it in your heart to be friends with them again—or not. Either way, you can make it through. I know you will, you've done it before, right?
Marielle Tuazon writes poetry, prose, and anything under the sun on: http://mariellewritesalot.tumblr.com.
Is IF advisable for a college student's busy lifestyle?
"Planado na, booked na ang trips."
Share your routines, too!
The next Miss Universe Philippines is said to receive the biggest cash prize in the history of Philippine pageantry.
While there is still a long way to go, it's become so much easier to find like-minded people who share the same cause.
It's a game for those who love to play around and break the rules.
Truth is, you don't need to spend a lot to achieve the feed of your dreams or build your portfolio.
Now's your chance to give back.
What's 'savings?' We only know 'merch.'
Feel good by smelling good, without shelling out a big chunk of your allowance!
Ward of the bad juju with the auspicious color red and the happy mouse.