Candy Feels
From Our Readers: When a Nobody Loves Somebody
I am sorry for wishing you'd be mine.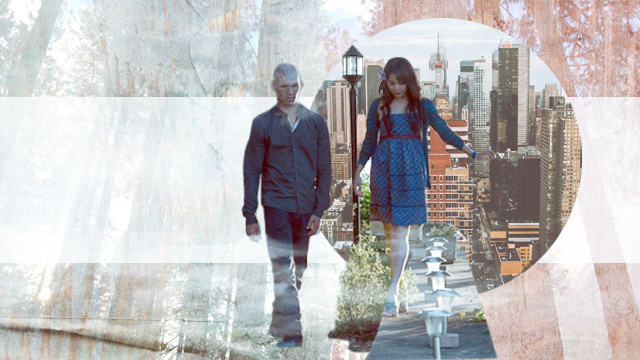 CBS Films ART Clare Magno
There you go again, walking along the corridors confidently with your headphones on, your gray hoodie, your jeans, your sneakers, and the attention of everyone. Who wouldn't look at you? You've always stood out. You have great friends. You have all of the girls' eyes on you. You have everything.
You greet and smile at everyone—except me. Who am I, anyway? You bask in all the attention that goes your way, while I hate attention. I hate when people look at me when I'm late. Or when I wear silly clothes around fashionistas. Or when I'm just being my plain self.
I am a nobody compared to you.
I promised myself to never get involved with someone like you. Then suddenly you got my attention during our Algebra class. How can you be so good-looking and smart at the same time? You made me more insecure of myself. But you talked to me. Yes, someone like you talked to someone like me! That was the first time I heard you speak. You had that deep voice that would make anyone listen to only you. You looked straight into someone's eyes when you talked to them. And you smiled so casually that made it hard for me to resist to smile as well.
ADVERTISEMENT - CONTINUE READING BELOW
That was the end of you ignoring me in the hallways. You began to say hello to me. You started to ask how my day was. You started to look at me even if we were in a big crowd, and you slowly smiled when our eyes met silently. That was when the butterflies started fluttering in my stomach. I never noticed until then that I was always looking for you. I always looked at your desk when you're not yet around. I always looked for you at your usual spot at the cafeteria. I always look for you in the strangest spaces and places. And whenever I look for you, I always catch you looking at me first.
And I hoped. I hoped you would like me back because once in my life, someone looked at me without any judgment. I hoped that a popular boy like you would like an invisible girl like me, but those hopes never came true. Because while I continued studying you, I noticed that you treated other girls the way you would treat me.
ADVERTISEMENT - CONTINUE READING BELOW
I hoped that a popular boy like you would like an invisible girl like me.
I am sorry. I am sorry for wishing you'd be mine. I am sorry for taking some of your time. But I am more sorry for myself. I have let my guard down. I forgot who I was compared to you. I expected you to love me, but I let myself be broken instead. I am sorry for loving you. And if ever you find me again within a big crowd and see me smile at you, that is a smile of acceptance. Acceptance that whatever happens, the idea of you loving me will remain inside my head. I won't look for you anymore around school. I will look for you in my dreams instead.
I expected you to love me, but I let myself be broken instead.
Knowing what acne on different parts of our faces mean might help us get to the root of the skin issue better.
Spending an extra year in college shouldn't feel like the end of the world.
This year's Shell National Students Arts Competition (NSAC) theme is "ImagineNation."
By 2020, aspiring shoemakers will be able to take TESDA-certified training programs in shoe technology!
Wondering what to expect for the competition on Sunday?
Put these movies on, catch these inspiring quotes, and remind yourself that you deserve to be loved and to grow, with or without your S.O.
For instance, UP MBS welcomes students from any university, college graduates, and even professionals!
From the master crammer to the sleeping beauty.
Do you thrive on working late nights and dread waking up early to get to school?
The student-artist talks about how he got started on portraiture and food art, his most memorable piece, and his advice to fellow student-artists.
For the third time, University of Sto. Tomas ranked first in an independent survey on the best psychology schools in the country.