Candy Feels
From Our Readers: What the Word Home Really Means
It's not a "where" but a "who."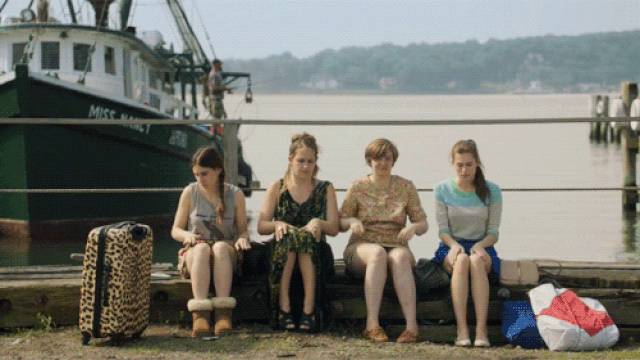 Featured image, not mine. Credits to the owner
I always thought that home is where you live, where you make memories, where you grow up, where you get the best sleep, where you can be who you are without hesitations. But as I grow older I realized that home isn't really a place. Home is about the people.
Home is someone you want to tell how your crazy your day was. Home is someone who you want to see after a long, exhausting day. Home is who you want to spend your weekends and holidays with. Home is who you are comfortable with, even if you haven't taken a bath for a good two days. Home is who you want to build a family of dogs with. Home is who you share your dreams with. Home is who you can show the real you. Home is who you can be stupid with. Home is who can love your flaws. Home is who you're not afraid to show how freaked out you can be at times. Home is who you want to be with, where you want to be at for the rest of your life. Home is who you can be contented with. Home is who you want to be in your arms. Home is that one person who makes you happy. Home is who, is where your heart is.
ADVERTISEMENT - CONTINUE READING BELOW
CONTINUE READING BELOW
Recommended Videos
One day, I will have that one special person that'll be my home. But for now, my friends are my home and they're where I want to be when I'm sad and I need comfort. I find home in my friends because although they're all a bunch of crazy girls, they're awesome and amazing. They tease you endlessly when you're around and you just accept it and laugh your heart out. They say the most hurtful things because they want you to know that the truth hurts, but it is always better than lying. They are always there when you cry to make sure you're smiling at the end of the day.
My girls are my home. Even though we're thousands of miles apart we still try to make things work between all of us.
It even has a matching vintage-inspired MV!
Now, he's one of the most sought-after photographers in the local creative scene.
No need to step out for your caffeine fix!
Remember when she impersonated Frankie and 'the chicken McDo?'
"I just lost the job that I dearly love."
They're not your ordinary desk lamps.
Can you imagine the group with NINE girls instead of four?!
Satisfy your lechon cravings.
Make this happen, please!
It's a savory-sweet treat that might just be your new favorite.
Admit it, you've tried it before to no avail.
From The Candy Bulletin Community