Candy Feels
From Our Readers: What I Learned from My Favorite Teacher
Losing a close friend is very hard, but we must not let death stop that person from touching our lives.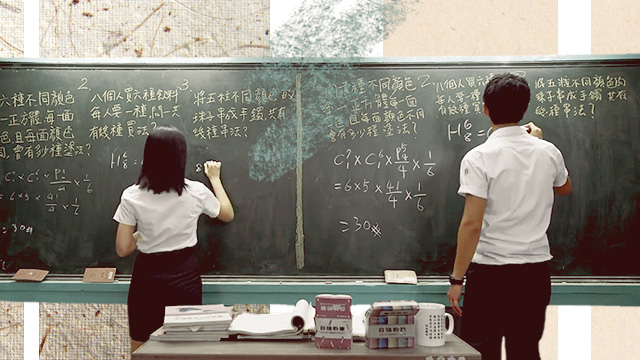 PHOTO 20th Century Fox ART Clare Magno
It was very recent when I lost a very close friend. He was like a shoti (little brother) to me.  He was only 25. He had no enemies and was loved by everyone. His death was very unexpected and we were all caught unaware. This guy had a lot of dreams, big dreams. He had dreams for himself, for his family, for his students, and his dreams were so great that I think one lifetime is not enough for him to accomplish all of them. He shared valuable ideas and insights for the betterment of everybody.
When news of his demise spread, it was taken with a grain of salt. We had to see him to believe it. His family, friends, students, superiors, acquaintances were all in disbelief, in denial. We all wanted to believe that one day, we would see him again, laughing and eating with us, walking along the corridors, sharing his plans, pursuing his dreams, and most especially, just being there. But we all know that that will never happen. He is gone and that's it.
ADVERTISEMENT - CONTINUE READING BELOW

IMAGE Chariza Briones
He was a very good teacher. He went the extra mile for his students. He would dance, sing, act in front of them. He would wake up in the wee hours of the morning to prepare his lessons, or sometimes he didn't even sleep! If he came across a very good reference book, he would search every bookstore just to have his own copy of that book. His students would remember him not because he taught his subjects very well, but because he taught them how to be a person. And even in his death, he continued teaching. His death taught and reminded me of these four things that we always forget due to the noise of this world:
ADVERTISEMENT - CONTINUE READING BELOW
Life is fragile.
One moment a person's healthy; the next moment he's gone. We must never take our health for granted. Once it's gone, we can never do the things the way we used to do them, or do the things we want to do. We must learn to listen when our body is starting to say no. Our body can only take too much. In one of his last few messages to me, he said, "The mind is willing, but the body is weak, literally."
Life must be enjoyed.
Take time to stop and smell the flowers. Laugh until tears fall from our eyes. We work to live and not the other way around. We must take our work seriously, but never forget to give time to pamper ourselves, relax, and simply enjoy. We can never use our money to buy back the time we could have spent being happy.
Life is too short to bear grudges and keep secrets.
We always have to choose to forgive before it's too late. We tend to think that we have all the time in the world to patch things up, but we actually don't. A sudden death could mean a lost chance to set things right. We must also say the things we need to say before we lose the opportunity to say them. Pent up feelings are hard to express but if we could, always find a way. We cannot constantly live in regrets and what ifs.
ADVERTISEMENT - CONTINUE READING BELOW
Life is meant to be lived for others.
We must always be good to everyone in every way we can. Let us be a blessing to other people. We must grab every opportunity to show how we can make others' lives better. We must leave an impact too hard to ignore. When we leave this world, we would want people to feel our loss. After all, we all want people to celebrate our life, and not our death.
This is the first time that someone very close to me passed away.  It was very hard for me to see him lifeless on the hospital bed and moments before his cremation. What makes it harder is that the main cause of his death remains unknown as of the moment of this writing. I have already accepted that he's gone, but the longing for his presence is too hard to overcome. Time heals all wounds, and I know it will take time for people who know him to be healed. I would like the day to come when I can talk about him again without feeling the pain of losing him.
ADVERTISEMENT - CONTINUE READING BELOW
To Sir Howard Su Sacolles, wherever you are, our memories may fade thru time, but you already managed to secure a space in our hearts that would remain with us forever. You may be gone, but definitely never forgotten. You will surely be missed. Until we meet again.
This photo was our last selfie together, taken last Sept. 26, 2016, during the Teachers' Day celebration in our school.
From consistently badmouthing another friend behind their backs to making snide comments sneakily disguised as compliments, here's how to deal with a tricky friendship.
From sisig to bulalo, the North has a lot to offer.
Even college students like us can apply for freelance creative jobs while we're still going for that diploma!
These simple practices, when done consistently, end up being worth a lot.
It can actually *shatter* your cartilage.
Bordeos becomes meat of online talk while helping out in family's meat business.
From her gowns down to the décor and food!
Trish is part of Candy Rookies 2020, a group of influential and aspirational college students handpicked to represent #GenerationCandy in the year to come.
The more ~chill~ spots around UST might be more of your scene.
Bea is part of Candy Rookies 2020, a group of influential and aspirational college students handpicked to represent #GenerationCandy in the year to come.
This list compiles the city's tried-and tested music recording studios you'll want to check out.
Students from Humanities courses speak up.