Candy Feels
From Our Readers: To You Who Loved Him Next
Love him. Love him no matter what.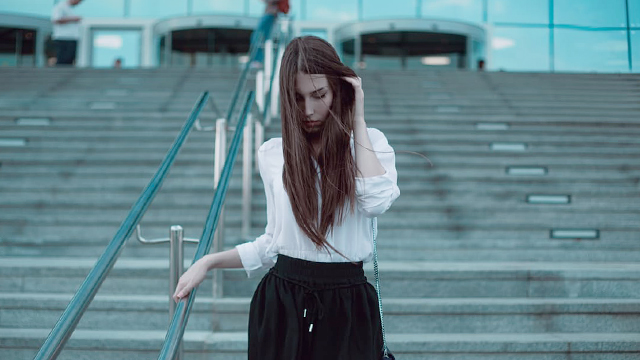 PHOTO Pexels
I am his ex-girlfriend. And I just want you to know that he is the most amazing person you will ever meet. He is a great guy. He will do anything for you. He will go all the way to your place just to see you and hold your hand. He loves to cuddle, especially when he knows you are sad and you feel cold. He loves tight hugs. He likes having your head rest on his chest. He loves playing with your hair while he tells you stories of what he has been through. He sometimes cracks really corny jokes; you have to laugh no matter how corny they may be. He loves being appreciated, because really, who doesn't? He is going to appreciate and adore you so much. He will help you be the best person you could ever be.
Too bad I stopped him from doing those things to me and for me. So don't you ever do what I did. He knows what's best for you, and you should know that his intentions are always good. So trust him. He loves you. He loves every piece of you, every bone and cell inside your body that makes you who you are. He loves you, so don't take him for granted.
ADVERTISEMENT - CONTINUE READING BELOW
CONTINUE READING BELOW
Recommended Videos
I would like to think that I didn't take him for granted, but I'm not quite sure. So please don't commit the same mistakes I did. It isn't what he deserves. He's been through so much. Take care of him. Make sure he eats on time and be there to remind him. Buy him his favorite food and eat with him. He is selfless, and he wants you to be happy and contented. When he does something for you, please don't forget to thank him.
And of course, don't forget to thank Him, too. He blessed you with him and He blessed you with someone who is really for keeps. I wish I knew what I was putting on the line when we were having troubles. I wish I knew how much I would miss him. So take good care of him. Love him with everything you have and everything you are. Cherish every moment with him, and don't ever take him for granted. I hope you two work out perfectly. I am happy for you.
ADVERTISEMENT - CONTINUE READING BELOW
Make this happen, please!
It's a savory-sweet treat that might just be your new favorite.
Admit it, you've tried it before to no avail.
Guys, there was even a Lifetime movie based on the case!
Warning: It's going to be painful!
Camille Razat has that cool French girl style.
We want to buy everything rn.
Based on their overall performance at the licensure examinations.
Can you guess what it is?
Upgrade your skincare routine!
Selfie Stickers, Vanish Mode, and more.
From The Candy Bulletin Community