Candy Feels
To Those Who Just Graduated from College
You're not alone in the struggle after graduation.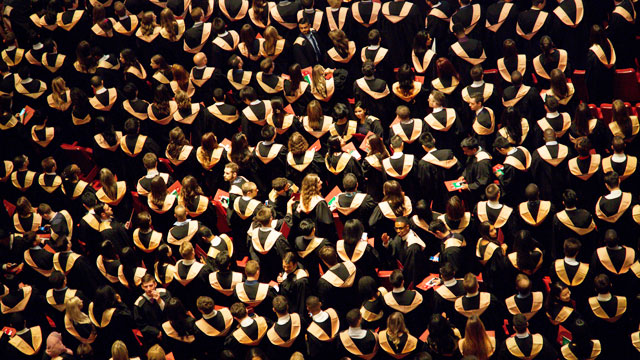 Unsplash
Remember when you were still in college? You always wanted to graduate on time or, if possible, sooner. You always wanted to see what lies ahead. You always imagined yourself being the person you wanted to be.
But when the big day came, the moment you finally received that most-awaited piece of paper during graduation, everything changed. You have submitted several copies of your résumé, yet haven't heard back from any of them. It feels like you are lost and that you don't know where to start. You are unsure of what you really like.
You are torn between what you want to do and who you want to be.
Months passed and you're still doing nothing. You open your social media account and see some of your batch mates sharing pictures of themselves in their new uniforms, of their first paychecks, of their work stations, of their new businesses. And you just can't stop yourself from feeling jealous of them.
You are sick of your relatives, neighbors, and anyone who asks you if you found a job already or when you're planning to start working. Those words irritate you because you end up feeling so down. You end up asking yourself if you even have a purpose in this world. Eventually, you just want to go back to college.
ADVERTISEMENT - CONTINUE READING BELOW
So if you're struggling with your life after graduation, I would want you to know that you are not alone. There are more than thousands (and millions) of us in the same situation. We all have been through job hunting, rejections, and failures. We've all been lost and still feeling lost. And I also want to tell you to never give up.
Never give up on that dream, on the person you wanted to be when you were in college, the dream that motivated you to finish school and pushed you to do your best.
But for now, enjoy your free time. During this time of your life, you still have a whole day to sleep and not think about work. You have time to travel, fulfill other things in your bucket list, make friends all over the world, do what you always wanted, and build yourself. Someday, when you're stressed because of your work, you'll look back on this time and wish you still had enough time to do the those things.
From consistently badmouthing another friend behind their backs to making snide comments sneakily disguised as compliments, here's how to deal with a tricky friendship.
From sisig to bulalo, the North has a lot to offer.
Even college students like us can apply for freelance creative jobs while we're still going for that diploma!
These simple practices, when done consistently, end up being worth a lot.
It can actually *shatter* your cartilage.
Bordeos becomes meat of online talk while helping out in family's meat business.
From her gowns down to the décor and food!
Trish is part of Candy Rookies 2020, a group of influential and aspirational college students handpicked to represent #GenerationCandy in the year to come.
The more ~chill~ spots around UST might be more of your scene.
Bea is part of Candy Rookies 2020, a group of influential and aspirational college students handpicked to represent #GenerationCandy in the year to come.
This list compiles the city's tried-and tested music recording studios you'll want to check out.
Students from Humanities courses speak up.