Candy Feels
From Our Readers: To the One Who's Coming
From a girl who patiently waits for a man who she intends to be with for a lifetime.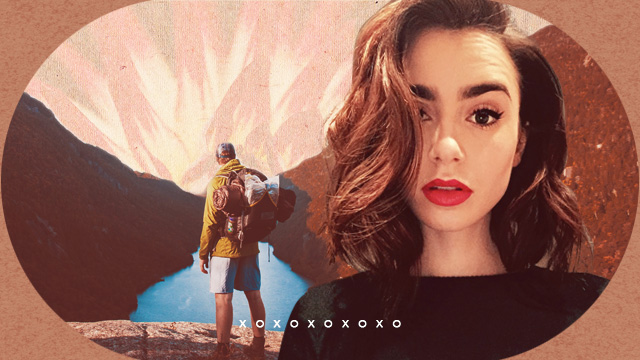 PHOTO Lily Collins | instagram.com/lilyjcollins ART Clare Magno
Am I running late? Or am I the one who is just going to wait?
I have always known that you are out there, waiting patiently as me. When that time comes that our paths have finally crossed, I am certain that you are the answer to every prayer I have said. Even more.
Just like a sunflower, you will be the warm sunshine I am longing for. You are the first snowfall that will never fail to bring a gentle smile to my face. I will be filled with awe the moment you unexpectedly arrive in my life. You will be the gentle breeze that brings the sweet scent of the morning dew—a new hope each day I wake up. You will be the waves in the ocean as they kiss the shore that brings peace to my raging heart. 
In a world full of trial and error, you will be my first and last. There will be no hand I'd rather hold than yours and each day we will learn how to love each other more. No words will be enough to describe your beautiful soul. For I fell in love, not with your wide smile nor your twinkling eyes, but with your kind and compassionate heart. 
ADVERTISEMENT - CONTINUE READING BELOW
Until that day that I learn your name, wait for me. For I am confident that God's timing is the perfect time.
When we're both ready, you'll find me. Waiting. And we will discover that we have known each other all along.
Sometimes, no matter how hard you try, some people just won't vibe with you, and that's totally fine.
Have you tried the #ComeAroundMeChallenge?
The cheerleading docu-series is a phenomenon.
A lot of them are dirtier than a toilet seat.
The kind of wholesome content we all love to see.
Being away from each other teaches you to cherish every moment together even more.
Your Moon sign is all about your most intimate feelings, fears, and desires.
Gotta stay cool, fresh, and iwas pawis.