Candy Feels
From Our Readers: To the Guy I've Completely Flipped For
I just never thought that his annoying presence will make me fall for him. I've already liked him without even noticing it.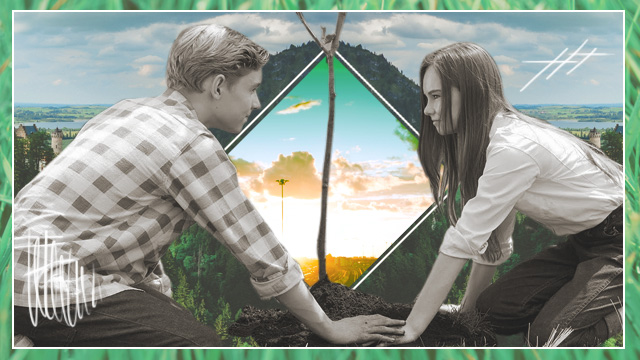 PHOTO Warner Bros. ART Clare Magno
There's this guy who kept on staring at me during our school's flag ceremony. It bothered me why this guy was strangely smiling at me from afar. I just ignored him and do my thing. As I came back to our classroom, I noticed that someone was following me. I tried to ignore it as usual but all of a sudden someone just screamed my name. When I looked back I was surprised by what I saw. It was him. It was really him.
I was totally shocked, not because Mr. Popular was following me but because I really didn't know what seemed to be wrong with him that day. It felt weird because I had no idea he'd notice me. As far as I knew, I was invisible to everybody. I thought it would only last for one day. I thought it was only just for fun, and he would never take me seriously. I have never been more wrong.
ADVERTISEMENT - CONTINUE READING BELOW
I never saw it coming, because the next day he went to our classroom and looked for me. He even asked my classmates and my teacher about me. He never left our classroom until the bell rang. Since then, he always visited me in our classroom every afternoon. Sometimes he'd just suddenly appear at my back. I honestly never thought I'd like this guy. I never had any interests in having a crush in school. I am type of girl who's uncomfortable if someone out there showed their feelings and intentions for me. And it's actually the first time that someone tried to pursue me.
I hate it every time we had a moment. Hearing his name makes me really annoyed. I didn't even want to go school because of him. All I knew was that I hated him big time. I had to make him stop pursuing me, for him to dislike me. I just don't think I'd have the courage to dump him. Then it just happened. I called him something.
ADVERTISEMENT - CONTINUE READING BELOW
I never saw it coming and I felt so bad. I knew it was really mean but I can't turn back time and take back my words. He obviously got mad at me, and I never felt his presence the next few days. Every time our paths crossed, he doesn't even bother to look at me the way he did before. He kept on walking and pretended he never saw me.
Days went by and things started to go back to the way they were. I thought I was going to be okay but it really felt like something's missing, someone's missing. I can't get him out of my head. I never realized that the more I felt his absence, the more I missed his presence. I didn't expect that those simple hellos, stares, and smiles would be reasons why my heart beat faster. It strange because I never felt this way before.
ADVERTISEMENT - CONTINUE READING BELOW
I just never thought that his annoying presence will make me fall for him. I've already liked him without even noticing it. At that moment I knew I had flipped. Completely.
I thought it would be easier because I had feelings for him but I was wrong. It would never be the same. He didn't feel the same way about me anymore. It seems like the world turned upside down, our feelings have switched. I'm the one who's craving for his attention. I liked him while he doesn't. I can't blame him. It was my fault in the first place. I totally came to the point where I hoped and prayed that his feelings for me would come back one day.
Then in an unexpected day, my wishes were granted. I caught him staring at me but that time it was at the church. He looked right into my eyes. I knew there was something. It was like a deja vu moment—everything felt familiar, like the first day we met. Right after the student mass, I already knew what was coming. I saw him inside our classroom, waiting for me. But that time, it felt different. I wasn't annoyed like I used to. I couldn't explain how happy I was feeling right at that moment. He just gave me a smile and my heart skipped a beat. That moment I realized, maybe it's time to give him a chance. It's time to meet him in the proper light.  
ADVERTISEMENT - CONTINUE READING BELOW
We rounded up some simple reminders that might help you get through this hectic week.
PSA: They're all REALLY CUTE.
Note to self: You having a hard time does not equate to you being less smart.
"You suddenly or sometimes won't feel so smart anymore."
Constant cups of coffee, panic attacks before exams, eyebags for days, and tons of memes about stress. Sound familiar?
If it's something you've meticulously mulled over and thought long and hard about, then you're not marupok because of it.
Trade in your old iPhone for the iPhone 11!
As part of the #BreakTheStigma campaign, mental health experts and advocates say there is nothing wrong with asking for and needing help.
Carlie Hanson is definitely someone to watch for!
Because coffee is LIFE, no matter where you are.
Contrary to popular belief, it's rare for people to find the "perfect" first job!