Candy Feels
From Our Readers: To the Girl Who Wishes She Were Someone Else
Even if you do not know it, you are a fine lady.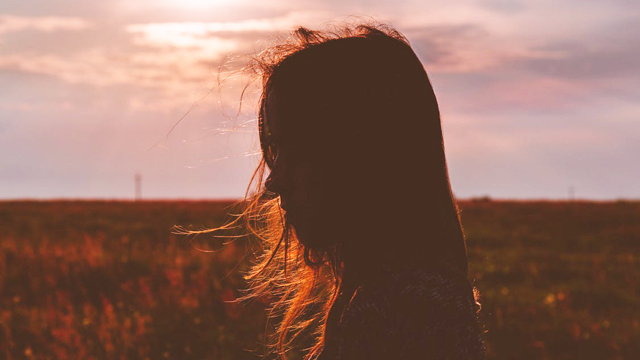 PHOTO Pexels
I know there are a lot of things going on inside your mind as you stare at yourself in the mirror. At first, it's all good. You are thinking about how lucky you are to get your mother's lovely eyes, your father's full lips. You're thankful for how your hair is beautiful the way it is. You have the height and body posture that you could connect to being a beauty queen. Suddenly, you find yourself smiling and dancing as you wear the dress that fits you perfectly.
As you turn around, sway those hips and move your arms and body gracefully, you will notice that one spot that will make you stop and stare at the mirror once more. The way you stare earlier is the same as how you do it now. But sadly, with a different kind of feeling. Your good thoughts about yourself turn into something that's quite negative.
ADVERTISEMENT - CONTINUE READING BELOW
You will then find yourself sitting down on the floor and start thinking about the things and questions that should not be bothering you in the first place. Questions about how you got your scars, your pimple scars. Those about your small chest and butt or those stretch marks. You ask yourself, "How can I be beautiful? Why am I not like those girls?"
"How can I be beautiful? Why am I not like those girls?"
They will never be you and you will never be them. Does it hurt? Honestly, no. And it should not hurt. Because they will never be like you. They will never have all of the things that you have. It is you and yourself alone who can handle your own body beautifully. They will never have the personality that you have, the very thing people love about you. They will never have your smile or your confidence.
You are unique. Unique in a way that you appreciate your good side, but you also know how to admit that you don't have everything. None of us do. Every one of us is unique. Being insecure about what you think your flaws are is normal, but don't beat yourself up about it. Keep your head high and be brave to show your flaws, too.
ADVERTISEMENT - CONTINUE READING BELOW
Accept yourself and love yourself because you are beautiful in your on way. You are not left behind, so love yourself the way you are.
Looking to sport the long-haired look?
It's actually not an either-or situation.
Here's a list of amazing, albeit fictional, personalities from another world that inspire us to be our authentic selves.
I will have to say that it is by far one the best decisions I have made in my whole life.
Isa is part of Candy Rookies 2020, a group of influential and aspirational college students handpicked to represent #GenerationCandy in the year to come.
It's the best time to pick up a new hobby and put those notebooks to use.
We can't handle this breakup!
For days when you need an instant outfit inspo that's still campus-appropriate.
It could very well be one of the world's largest volcanoes.
From consistently badmouthing another friend behind their backs to making snide comments sneakily disguised as compliments, here's how to deal with a tricky friendship.
From sisig to bulalo, the North has a lot to offer.