Candy Feels
From Our Readers: To the Boy Who Thought I Wasn't Enough for Him
I am sorry that I won't ever meet your expectations.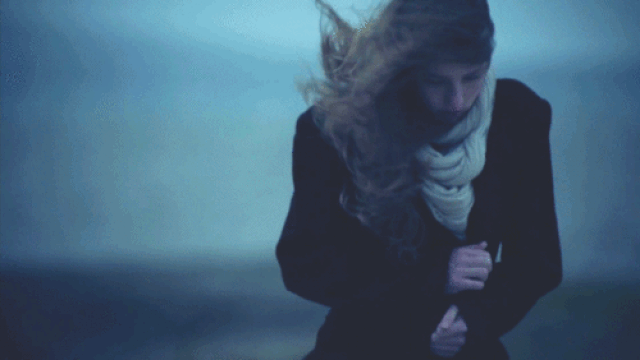 GIF Warner Music/Giphy
Everybody knows how I feel for you. I would do anything to show you and prove to you how much I love you. And why wouldn't I? We have been in this rollercoaster of a relationship for seven years already. I have never been this proud to have someone like you in my life. My world has literally been moving around and I can never imagine my life without you.
Unlike you, my days were dark whenever I don't see you. You have and will always be my favorite part of every day. You see, you mean to me more than you can imagine. I want to be with you every second of every day. I am that type of girl who will give you everything and never ask for anything in return just to let you know how much I care for you. That's how much I love you.
ADVERTISEMENT - CONTINUE READING BELOW
You know I would drop everything just to be by your side, just one call from you. I will always be there if you need someone to talk to or to help you with just about anything. But I can never deny the fact that there are times when I would pity myself because I never felt that you even appreciate all the things that I do for you. You always find fault in everything I do, for being who I am.
You always admire girls who are skinnier and fairer than I am and even though you always just joke about them, those words were already scarred in my head since the first time you uttered them. I try my hardest to become the girls you always follow on Facebook just to get your attention but it's hard, it's too hard to wake up every day and become something I can never be just to please you, just to make you happy. It's too difficult to compete with someone who already won the match. I am sorry, but I can never be that physically attractive in your eyes.
ADVERTISEMENT - CONTINUE READING BELOW
You always adored girls who were smart and who were always on the dean's list in their own colleges and universities. I apologize if I could never be like them and if I could never live up to your standards. I guess my degrees will never be enough for you to notice me, to appreciate what I am mentally capable of.
I am sorry if this is all I can ever be. I am sorry if no matter what I do, I can never be enough for you.
Think of astrology as a language that helps you feel and be seen.
Franki and Diana are this month's Eye Candy.
It's like seeing Seo Dan and Seung-joon all over again!
The internet seems to love his lighthearted humor during these troubling times.
Many of our favorite K-drama actors right now actually started out as idols!
Thailand rethinks its elephant strategy.
Who else wants a basket full of mojos?
We're hoping to see more of these in different LGUs!
Sometimes, no matter how hard you try, some people just won't vibe with you, and that's totally fine.
Have you tried the #ComeAroundMeChallenge?
The cheerleading docu-series is a phenomenon.