Candy Feels
From Our Readers: To My Old Self
Being optimistic because there's a bright future ahead of you.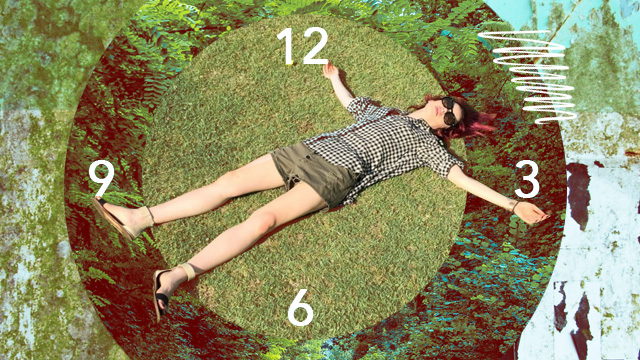 PHOTO Lily Collins | instagram.com/lilyjcollins ART Clare Magno
I know you are doing well right now. You are spending time with your friends at school, creating memories that you will treasure forever. You may be clueless of what your future might be, but I hope that you won't regret anything when you look back. Life is tough; I want you to be prepared for the future obstacles that will come on your way. I also hope that in every experience, you can learn something from it. Something that will make you a better person.
Some may test your patience, to the point of giving up and leaving everything behind—but please, don't.
No matter how hard the situation maybe, just keep on trying and continue surviving. You may not know the reason behind all of these right now but I want you to know that everything will be worth it in the end. The best is yet to come. Please be glad to take every opportunity life has to offer.
Do not hesitate, because it might be the last and you might regret not taking it for the rest of your existence. Do not let people have control over you in a way that you will forget who you really are. Remember that being true to yourself is one of the greatest gifts you can ever give, not just for yourself but for the people who believe in you. 
ADVERTISEMENT - CONTINUE READING BELOW
I want you to cherish every moment you have with your loved ones. I'm telling you, most of them will not be part of your future anymore so please make an effort for you to have a legacy in each and every one of them.
And most of all, please learn to love yourself even if there will be always someone better than you.
Learn to embrace your imperfections and use them to make yourself a better and a stronger person. Do not mind whatever people might say, because in the end it's you who will matter and how will you make a difference in the society. Never forget to ask for God's guidance and he will bless you all throughout your journey.
Sometimes, no matter how hard you try, some people just won't vibe with you, and that's totally fine.
Have you tried the #ComeAroundMeChallenge?
The cheerleading docu-series is a phenomenon.
A lot of them are dirtier than a toilet seat.
The kind of wholesome content we all love to see.
Being away from each other teaches you to cherish every moment together even more.
Your Moon sign is all about your most intimate feelings, fears, and desires.
Gotta stay cool, fresh, and iwas pawis.