Candy Feels
From Our Readers: To Every Girl Who Loves to Dream
Go on and dream big dreams.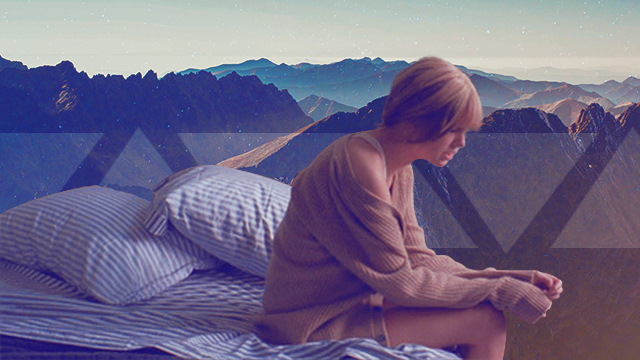 PHOTO MCA Music ART Naomi Torrecampo
This one's for you,
To every girl who dreams,
And to every girl who reckons on possibilities,
You are the most splendid mortal the world will have.
You, with that game face on, will win every battle.
You, bare-faced, will be the finest girl.
You, without wings, will fly the highest.
And finally, you, without a doubt, can conquer the world.
People will always say something about you.
They may find you absurd.
They may break your dreams,
People will stay with you on your best and worst days.
Dreams may turn into reality.
You just have to fight for it.
It is not always about how you look like,
It will always be about the passion inside you.
That passion will inspire you to keep going.
It will be scorching,
And I will see it clearly in your eyes.
It will be the most wonderful thing I will ever see.
ADVERTISEMENT - CONTINUE READING BELOW
Fight for your dreams.
You can do it.
I know you can.
I believe in you and I hope you do, too.
Inspire people to dream the biggest,
Because you, who believes, may help them.
In many ways, you have the power,
To make them believe what you believe.
Stand still and be satisfied.
You are one in a million.
You are special,
And this piece is especially made for you.
To every girl,
This is for you.
Well-crafted and empowered,
And it comes from the deepest part of the soul.
It's the best time to pick up a new hobby and put those notebooks to use.
We can't handle this breakup!
For days when you need an instant outfit inspo that's still campus-appropriate.
It could very well be one of the world's largest volcanoes.
From consistently badmouthing another friend behind their backs to making snide comments sneakily disguised as compliments, here's how to deal with a tricky friendship.
From sisig to bulalo, the North has a lot to offer.
Even college students like us can apply for freelance creative jobs while we're still going for that diploma!
These simple practices, when done consistently, end up being worth a lot.
It can actually *shatter* your cartilage.
Bordeos becomes meat of online talk while helping out in family's meat business.
From her gowns down to the décor and food!
Trish is part of Candy Rookies 2020, a group of influential and aspirational college students handpicked to represent #GenerationCandy in the year to come.