Candy Feels
From Our Readers: This Year Was Full of Changes
It's crazy how a lot of changes can happen within a short period of time.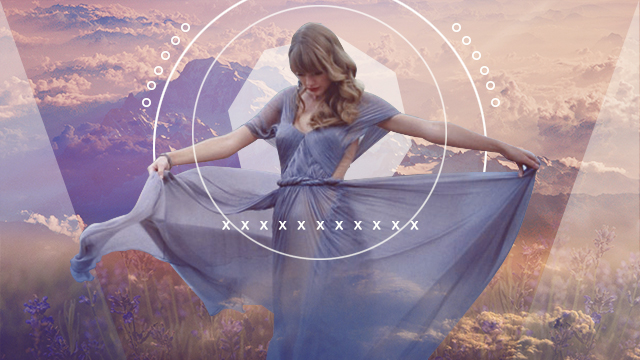 PHOTO MCA Music ART Naomi Torrecampo
November 25, 2015
That day left an indelible mark on me. Exactly last year, it was the second day of our school's foundation day and you surprised me by waking me up with a kiss. My mom was included in that surprise and she was there, laughing. We ate breakfast and took morning selfies, heading to school afterwards. On the way to school, I couldn't help but thank God to have you by my side.
November 25, 2016
It's been eight months since we last talked and saw each other, eight months since we've called it quits. We've already graduated and now, we're living separate lives. My friends forced me to visit during the school's foundation day. I obliged since I had this feeling that you'll be there, too, and maybe we'll get to see each other again.
On the way, there's this heavy feeling inside my chest. I've been avoiding that school ever since we were over because we had a memory in every corner of that place. I can't help but drown in nostalgia everytime I see the places, but I decided to face my fears and force myself inside. 
ADVERTISEMENT - CONTINUE READING BELOW
I already knew that you had a new girl because my friend stalked your Instagram account. You shared your pictures together, with captions that used the words you used to tell me, too, exactly a year ago. I cringed at the similarity. Maybe you're now dead serious about this girl and you guys will last even longer because the way she appreciated your post was way different with how I reacted before. She had the guts to say "I love you" to you in public when I can only say those words to you before whenever there's nobody around aside from the two of us.
I've been bottling up all of these fatal thoughts inside my head for several months. My new friends know the struggle I'm currently going through. I can't keep my mouth shut about you and they are the ones who never get tired of my incessant dramas and rants, mostly about what happened between us. When I told them that I was going back to the school where we met, they wished me all the best. They hoped that you will be there because they are aware of how desperate I was to see you just to check if I could still feel something. I know that was just a foolish reasoning that I want to check onn you, but I'd rather be honest than constantly pretend. 
ADVERTISEMENT - CONTINUE READING BELOW
But fate wasn't really on my side because people told me you already went the day before, so there's a small chance you'd be back the day I went. That made me frustrated to the point that I can feel the tears threatening to fall down. The terrible pain struck my whole being again when I heard our song, "Huling Sayaw," being played. As my eyes scanned the gymnasium where the band was playing, I remisnisced all those priceless moments we shared and I endured all the remnants of our past. 
"Paalam sa ating huling sayaw, may dulo pala ang langit."
The lyrics are cut through my heart as if they were needles, piercing my soul. I buried my face in front of my bag to muffle my sobs; they will remain unheard because of the earsplitting cheers and glaring music from the speakers. I suddenly blamed myself for being too sentimental to the point that it made me hold on to our memories for so long even if the person I shared them with has been living his life without any trace of our past. I was unbelievable, insane even. Did I really love you that much?
ADVERTISEMENT - CONTINUE READING BELOW
I suddenly blamed myself for being too sentimental to the point that it made me hold on to our memories for so long even if the person I shared them with has been living his life without any trace of our past.
No matter how obvious the answer was, it doesn't matter anyway. I have realized that it's really over, that we're just intersecting lines which are meant to cross only once amd never again. Those promises you didn't keep are meant to be forgotten no matter how impossible that task may be.
I kept on asking myself why I still haven't moved forward ever since you left and now, I got the answer; because I still can't accept it. Those months when I was no longer hurting didn't mean that I've already moved on. I was just distracted. Deep inside, I was just faking everything. I was just facing everyone with a mask, hiding the tears in my eyes.
You see, this is difficult for me. You have given me so much to remember and even though your words were nothing but cliche, once upon a time they made a lot of sense to me. You were irreplaceable for me. But we will never have the same love we had before, for that burning fire is now nothing but miniscule particles of ashes.
ADVERTISEMENT - CONTINUE READING BELOW
A lot can change in a year—it could change everything. Last year might have been the fairy tale phase of our love story and today is an aftermath of the disaster we've become. But who knows? Next year might be the day I'll rise up and have genuine bliss again. I'm still hoping for the best for my total recovery. 
All you need is coffee, hot water, and milk sugar is optional!
What's your best and worst trait as a friend?
Stock your freezer with your all-time Jollibee favorites!
Make the most out of your time in self-quarantine!
It's okay to take it slow.
Are you ready to elect the next Philippine president?
A lot of them are apps we haven't heard of before.
We're sure you've seen portraits on your feed.
Some good news to start your day off!