Candy Feels
From Our Readers: This Is How Young Love Feels Like
Oh, young love.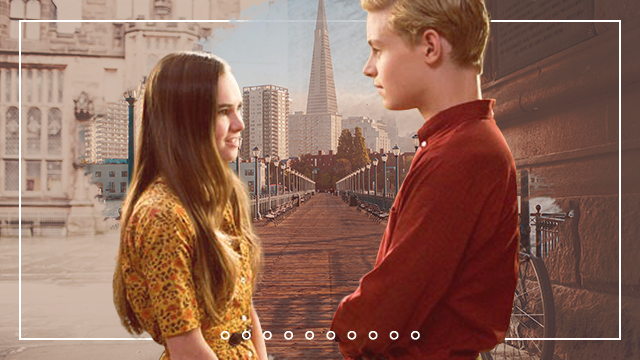 PHOTO Warner Bros. ART Naomi Torrecampo
When we fall in love at a very young age, it gets really complicated. We go to school pretending to our friends that we're doing fine. We enjoy the moment seeing the guy we love when, let's admit it, most of us are broken.
Being broken doesn't mean a relationship just ended. Sometimes, you get yourself broken when you see something that made your eyes blind, heard something that made you deaf, or feel something that made you numb.
Even if the person we like likes us back, we can never remove the fact that we're too young for all of this. We're supposed to hide from the outside world because that is the rule. Our parents won't allow us.
Here's a tip: If you really love someone, you have to work hard. Get good grades and be a good student. Why? Because whatever you do at this age, that's going to affect your future. Although you can say that some millionaires started from being homeless or getting dropped out of school, but their struggle is pretty much harder than ours.
We have the opportunity to go to school, so why waste that chance? Grab that. If you think that person is going to be temporary for you, don't worry because you'll meet a thousand guys when you graduate. I'm saying that you'll be succesful whether he'll be there or not. Even if you're broken, you get to provide yourself the finer things in life. 
You'll be succesful whether he'll be there or not. Even if you're broken, you get to provide yourself the finer things in life.
If he's the one, he's going to be there no matter what even if you would be separated from each other for a while. It's going to be really, really hard that you almost think it's going to end, but there's just someting about the two of you that keeps the dice rolling. That's love. When you work, work hard because it's for your future. Your future matters, and you don't want to ruin it by screwing everything up. If he's gone, then continue making yourself grow. 
Eventually, we'll end up with someone whom we're supposed to be with. 
\\\\\\\\\\\\\\\\\\\\\\\\\\\\\\\\\\\\\\\\\\\\\\\\\\\\\\\\\\\\\\\\\\
Get the latest updates from candy!
subscribe to our newsletter!
////////////////////////////////////////////////////////////////
You know you'll regret it.
You don't even have to leave the house!
From digital art to photography to mixed media, Filipino artists show that creativity is never lost in our people.
Skip a makeup step with these beauty goodies!
Take pretty notes and study effectively with these tips!
Wait for a love like this. A love that is good to you, for you.
Are you up for this challenge?
Can't wait to see the actual gowns!