Candy Feels
From Our Readers: There's a Little Girl Inside All of Us
I would have turned back the time if I could.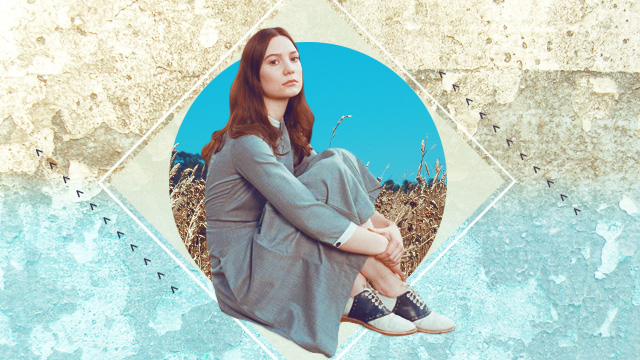 PHOTO Fox Searchlight ART Clare Magno
There is a little girl in me who likes candies, cakes, chocolates, anything sweet for she knows that sweetness can somehow ease the bitterness she has in her heart.
There is a little girl in me who loves fairy tales. She looks up to stories about happy endings, the ones about Snow White, Aurora, Cinderella and Ariel because she still hopes that one day, she too will find her very own Prince Charming and Knight in Shining Armor.
There is a little girl in me who wanted to become a beautiful butterfly, a butterfly that flies freely from one beautiful flower to another.
There is a little girl in me who misses the warmth of her mother, the strong but gentle grip of her father, and the happy memories from her childhood days. She believes that those days were the best because that's when she laughed heartily and freely.
Just like the little girl in me, I miss those times, too. I would have turned back the time if I could. I want to return to being a child when I don't have any of these scars and when I don't feel this kind of pain yet. It's hard, yes, but I'm trying my best to be happy. I will do what I can to survive and conceal these scars so no one can see it.
ADVERTISEMENT - CONTINUE READING BELOW
So to the little girl in me, you don't have to worry. I promise that we will get through this and one day, all the pain will be buried away; the only thing that will be left in my heart is happiness.
It's like seeing Seo Dan and Seung-joon all over again!
The internet seems to love his lighthearted humor during these troubling times.
Many of our favorite K-drama actors right now actually started out as idols!
Thailand rethinks its elephant strategy.
Who else wants a basket full of mojos?
We're hoping to see more of these in different LGUs!
Sometimes, no matter how hard you try, some people just won't vibe with you, and that's totally fine.
Have you tried the #ComeAroundMeChallenge?
The cheerleading docu-series is a phenomenon.
A lot of them are dirtier than a toilet seat.
The kind of wholesome content we all love to see.