Candy Feels
From Our Readers: There's a Kind of Pain That Stays
It's the same pain-one that never really left, one that stayed.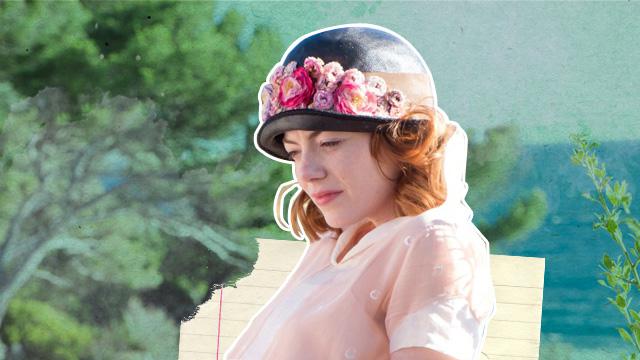 Sony Pictures
Don't you just hate how a single, little thought feels like a punch in your chest? It won't make you function well the whole day. It will make you lose your senses, make bad vibrations flow through your veins, make your heart skip a few heartbeats, and make your tears flow like there was some kind of tragedy going on.
You're going to contemplate next about why? Why are you even crying? What is the reason for your grief? Why are you miserable? You'll then replay everything in your head, try to get back to how you felt before you actually broke down. But you will just fail. 
It's the same old reason, that thing that happened ages ago. It's still him and the things in you that are tangled up on the thought of him. It was the same pain you thought you already forgotten. Then you'll just cry even more because neither him nor you could change the way you feel.
ADVERTISEMENT - CONTINUE READING BELOW
It is the same pain, one that never really left, one that stayed. You will wish he stayed longer than the pain he brought, than the love you wished never remained. It is easy to be in love. You can be in love with how someone talks, stares, walks, laughs, looks, the way they treat you, the way they make you feel. But it is not easy to stay in love.
When you love someone, you learn to love them from their good parts up to their worst parts. You will love them without conditions, without demands, beyond rules, fearlessly, without limits. Even if all they do is give you is make your heart ache, you would still love them.
Once you love someone, it really never fades. But just because you love them so much doesn't mean you'll stay and tolerate them forever. Sometimes, when you've already had enough, you'll realize that it's better to love them from a distance. In love, there is also sacrifice, there is also pain.
ADVERTISEMENT - CONTINUE READING BELOW
My love for you will never fade and along with that, there's pain. This is the kind of pain that never fades, that stays.
Featuring Brown, Choco, and Cony!
Coffee is life, pero minsan, kailangan talagang mag tipid-tpid 'pag may time.
Aside from electricity and water, here are some essential subscription services you can divide among you and your dormmates.
#TalaNation on a different level!
Showing vulnerability doesn't make you less independent.
I was young, supposedly halfway through my first college degree, working several side hustles to pay the bills with zero savings.
You don't have to splurge a lot on an expensive model for its high-quality camera to get started with vlogging.
Straight from Lana Condor and Noah Centineo, no biggie!
Just like in your darkest times, your college friends were there with you during the best days of your life.
Pasig City government aims to allow more scholars to have free tuition and higher incentives.
The last remaining speakers of a dying language wanted help to preserve their heritage.