Candy Feels
From Our Readers: The Truth About Unrequited Love
Do not make people into someone they are not. Do not expect them to find their way to you.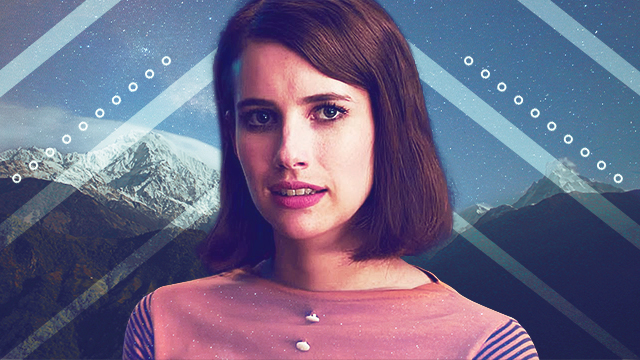 PHOTO Paramount Films ART Clare Magno
Unrequited love is the kindest love of all.
It is a selfless but painful choice. You are choosing to love someone despite the fact that he doesn't feel the same way about you. You are willingly breaking your heart for someone who thinks you're just one of the blurry, unfamiliar faces among the crowd. You are loving despite everything because you know that no matter how hard you try, sometimes love just can't be reciprocated.
Why do you get hurt? The most obvious and immediate answer most of us say is that simply because "he doesn't love me back." It hurts to accept this as a fact but what's wrong in this statement is that you're like putting the blame entirely on the other person. You're saying that the reason why you're hurting is that person who just can't reciprocate your love. And that is not right.
The truth is, you are hurting because you have already decided that he is The One you've been waiting for.
You have projected all your fantasies onto him even if you know these will most probably not happen. But then you are still hoping and believing that it's just a matter of time until he realizes that you really are the one or him. You have made him into someone you want him to be—that is, to be The One for you. That is selfishness.
ADVERTISEMENT - CONTINUE READING BELOW
The truth is, unrequited love is meant to be painful. Just because it hurts, doesn't mean it's wrong. It's not wrong to love him; what's wrong is that you're making yourself believe that he is the one meant to make your dreams come true. And maybe he is not. Maybe you're just making yourself fall in love with an idea. Maybe it's just a delusion.
The truth is, there is a reason why your love is unrequited. The reason why you two are not together is not just because he hasn't met you yet or he is still in love with another person. Maybe the reason is that you two are meant for other people.
You can choose to still hopelessly go after him or you can choose to love someone who truly loves you.
The point is, unrequited love is meant to be kind and not selfish. So stop imagining your future with someone who doesn't know you in the present and is probably imagining his future with someone else. Do not fantasize so much about The One. Do not make people into someone they are not. Do not expect them to find their way to you. Because in the end, it's only you who will get hurt. Remember this: you are not pathetic, okay? You are generous, kind, and selfless.
ADVERTISEMENT - CONTINUE READING BELOW
Isn't it beautiful to sincerely love someone from afar without expecting to be loved back?
Don't worry. Someday, you will meet The Real One, the one who is real enough to truly love you. But for now, focus on yourself; imagine your own future. You are the only one who can make your dreams come true. Just know that there is someone out there who will see you clearly among the crowd and give you the truest love that you deserve.
Spending an extra year in college shouldn't feel like the end of the world.
This year's Shell National Students Arts Competition (NSAC) theme is "ImagineNation."
By 2020, aspiring shoemakers will be able to take TESDA-certified training programs in shoe technology!
Wondering what to expect for the competition on Sunday?
Put these movies on, catch these inspiring quotes, and remind yourself that you deserve to be loved and to grow, with or without your S.O.
For instance, UP MBS welcomes students from any university, college graduates, and even professionals!
From the master crammer to the sleeping beauty.
Do you thrive on working late nights and dread waking up early to get to school?
The student-artist talks about how he got started on portraiture and food art, his most memorable piece, and his advice to fellow student-artists.
For the third time, University of Sto. Tomas ranked first in an independent survey on the best psychology schools in the country.
"Psychology major ka? Sige nga, can you read my mind?"