Candy Feels
From Our Readers: The Three Kinds of People Who Don't Succeed in Life
So keep on trying.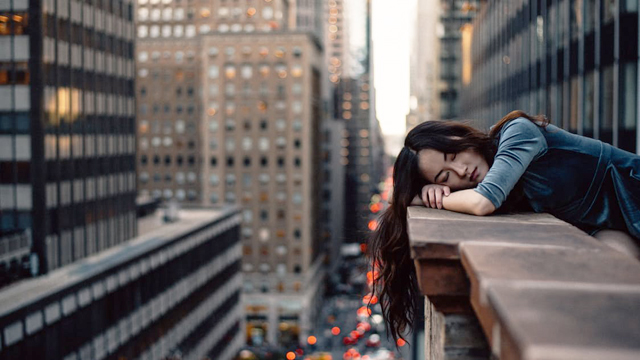 PHOTO Pexels
Those who never try.
"Trying is the first step towards failure." —Homer Simpson
"...and failure is the first step towards success." I've read and heard this so many times, but really, what would you achieve anything if you've never even taken the first step? What would be in store for you if you haven't even thought of a goal or a purpose?
People who don't have the initiative to do anything are the ones who are just being dragged away by time. People who don't use their minds are the ones who don't learn. And people who never try to do either of the two are the ones who will never reach a destiny. I guess it's true in multiple occasions that when you try, you are somehow doomed to fail. But maybe, you're also doomed to succeed. If failure is the opposite of success, then the probability of failing by trying is the same as one's chances to succeed.
ADVERTISEMENT - CONTINUE READING BELOW
Those who do not want to try again.
"Try and try until you succeed."
Hate to break it to you, but quitting after one try, regardless of whether you failed or succeeded, is a total waste. Life is not a one-shot game. So don't hesitate to try and try some more. Don't hold back in making multiple attempts over the same goal. Lastly, don't stop because of a single mistake you've done because one error doesn't define your worth. People who don't keep on trying are prisoners of their own misery. And the only way to escape it is to try again and be successful. So trust me when I say that it's not wasteful to try and try until you eventually succeed.
CONTINUE READING BELOW
Recommended Videos
Those who quit trying after one success.
Success is not the finish line. Success is just a milestone in your race. The end of the race is when you die. Bear in mind that people are, in essence, full of desires. So after one success, after achieving one dream, we dream another dream and desire for something more. Perhaps being successful is a lifetime cycle of trying.
ADVERTISEMENT - CONTINUE READING BELOW
He majored in Civil Engineering and wants to build a big home for his family.
As well as students of state colleges and vocational schools.
Maybe get one for yourself, too?
Looks like Anthony Bridgerton will be the focal point of the new season.
Need a bit more scandal and intrigue in your life?
The four universities have released a joint statement.
Yes, a mainstream romance about two Filipinas falling in love. And it's really good.
Find out what the universe has to say about you.
Some started with zero entrepreneurial experience and knowledge!
Red wine in a scented candle? *Adds to cart*
Is Pepe Herrera Toni Gonzaga's leading man?
In this episode of Made It, Nina talks about starting a business as a college student and eventually growing her brand into what it is now.
From The Candy Bulletin Community