Candy Feels
From Our Readers: The Three Kinds of People Who Don't Succeed in Life
So keep on trying.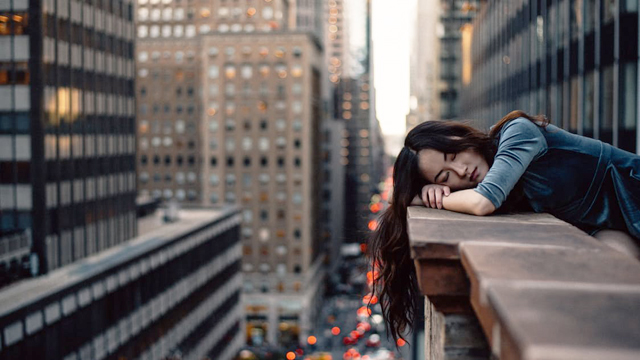 PHOTO Pexels
Those who never try.
"Trying is the first step towards failure." —Homer Simpson
"...and failure is the first step towards success." I've read and heard this so many times, but really, what would you achieve anything if you've never even taken the first step? What would be in store for you if you haven't even thought of a goal or a purpose?
People who don't have the initiative to do anything are the ones who are just being dragged away by time. People who don't use their minds are the ones who don't learn. And people who never try to do either of the two are the ones who will never reach a destiny. I guess it's true in multiple occasions that when you try, you are somehow doomed to fail. But maybe, you're also doomed to succeed. If failure is the opposite of success, then the probability of failing by trying is the same as one's chances to succeed.
ADVERTISEMENT - CONTINUE READING BELOW
Those who do not want to try again.
"Try and try until you succeed."
Hate to break it to you, but quitting after one try, regardless of whether you failed or succeeded, is a total waste. Life is not a one-shot game. So don't hesitate to try and try some more. Don't hold back in making multiple attempts over the same goal. Lastly, don't stop because of a single mistake you've done because one error doesn't define your worth. People who don't keep on trying are prisoners of their own misery. And the only way to escape it is to try again and be successful. So trust me when I say that it's not wasteful to try and try until you eventually succeed.
CONTINUE READING BELOW
Recommended Videos
Those who quit trying after one success.
Success is not the finish line. Success is just a milestone in your race. The end of the race is when you die. Bear in mind that people are, in essence, full of desires. So after one success, after achieving one dream, we dream another dream and desire for something more. Perhaps being successful is a lifetime cycle of trying.
ADVERTISEMENT - CONTINUE READING BELOW
She's also a producer for the film.
The sacks were bought from bakeries in Palawan.
Watch them while you can!
But you still need a travel pass if you're coming from Metro Manila.
And she's now one of the local artists featured in PARADISE RISING's debut mixtape.
The vlogger shared how he had been doing after undergoing three chemotherapy sessions.
From ice cream to cake to all sorts of spinoff drinks!
It's not easy, but it's worth it.
This hardworking actress seems to have mastered the art of staying grounded through family.
Thinking of taking up a course that isn't related to your SHS strand?
Yup, you wouldn't believe her net worth.
Bright and Win will work again in a series, not as lovers but as best friends.
From The Candy Bulletin Community