Candy Feels
From Our Readers: The Joy of Waiting for a Love Worth Finding
On finding and waiting for the right person.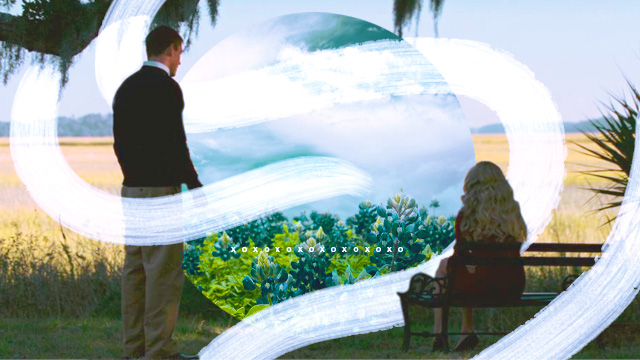 PHOTO Screen Gems ART Clare Magno
As a teen, we try to find ourselves and figure out who we really are—what we like to do and don't, who to befriend, who should distance themselves from us. At this stage of life, there are also a ton of feelings that will seem new to us like love. Have you felt butterflies for the first time or have you had your first heartbreak already? 
People say that you know you're ready for love when you're also ready to get hurt. Pain is the opposite of love, but pain can also be prevented. How? By waiting. Yes, waiting, for the right time and right person. I'm not against young love because I, myself, have encountered it. I just want to share my thoughts on this struggle and give my fellow teens some advice to be stronger and responsible in this area of life.
But pain can also be prevented. How? By waiting. Yes, waiting, for the right time and right person.
To prevent heartbreak, one must really guard their hearts (Proverbs 4:23) and pray for their feelings. Most teens today rely on their short-term feelings, give their partners everything—which just cause them to get hurt in the end. That's why most young couples end in painful breakups.
ADVERTISEMENT - CONTINUE READING BELOW
According to Science, hormones start to balance themselves when we turn 23. That means, we are more responsible with our feelings and emotions when we reach this age. Song of Solomon 2:7 says this, "do not arouse or awaken love until it so desires." Love is awakened by God. When He knows you are ready to a lifetime commitment, then He'll reveal the right person for you. When He reveals himself, your wait will be worth it.
But don't regret feeling pain because it has a purpose, too. Instead of giving your love to a person you never know you might be losing, give your heart to Jesus. He is love. Be filled with His love so you will not desire for the wordly kind of love. While in the process of waiting, serve His house, because there's so much joy in serving Him. Pray for your future partner. Pray that he will love you like God loves him. Honor him with what you're doing right now.
ADVERTISEMENT - CONTINUE READING BELOW
When God tells you that you have the right person, you'll thank Him because He never let you settle for second best. As the saying goes, it's fulfilling to love a person you have prayed for.
What's your purpose in dating? Dating should lead to marriage. Isn't it great to know that God will be smiling when he sees that the two people He's created to be a couple is finally together and happily loving each other? He will bless your relationship if you make Him the center of it. 
Waiting may suck and may be tedious, but remember that tests come first and the lessons come after. In the end, you will thank the Lord for making you wait, testing your patience because in the process, the prize is worth it.
It's okay to admit if you're having a hard time doing the one thing you thought you were good at.
All the outfits and props were just things found around their house!
"You wish to know where my true loyalties lie? Not with any king or queen, but with the people."
Kayang-kaya niyo 'to gawin at home.
And it's all thanks to low air and light pollution.
It's part of a dashboard that helps you monitor all the confirmed cases in the country.
With a load of cute behind-the-scenes footage, too!
Choco butternut cravings are now solved.
It was part of a class requirement!
Sadly, there's no law against catfishing in the Philippines.
Think of astrology as a language that helps you feel and be seen.
Franki and Diana are this month's Eye Candy.