Candy Feels
From Our Readers: The Fear of Turning 20
When you just don't want to grow up yet.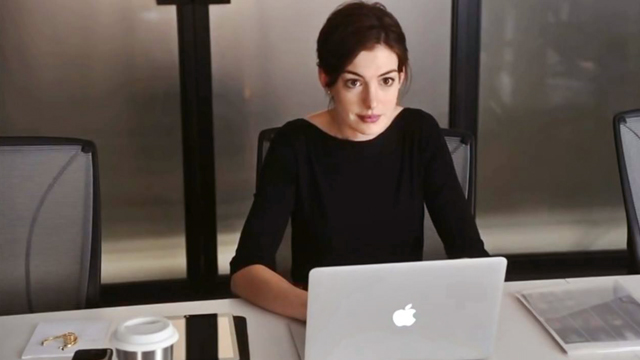 PHOTO Warner Bros.
Turning 20 is a bit scary because it is the first step out of being a teenager. It means "adulting" suddenly. Many of us millennials have developed a fear of turning into an adult because of the responsibilities that come with it. As much as possible, we want to stay as teenagers for as long as we want in order to enjoy the liberty of doing things sans its consequences because mistakes are inevitable and people are a lot more forgiving to the younger ones.
Mistakes are inevitable and people are a lot more forgiving to the younger ones.
But before I turn 20, I would like to remember how awesome and awkward my 19 years of existence has been. It was a mix of laughter, tears, fear, love, and everything in between. Only a few days left before I say goodbye to my teenage years, and I should probably make the most out of it by doing whatever cliché teenagers do. Yet here I am contemplating whether I feel fulfilled about my accomplishments in life so far.
ADVERTISEMENT - CONTINUE READING BELOW
Unlike other teenagers, I don't have a definite plan for myself in the future—which is just two semesters away from us college students, adulthood is slowly creeping around the corner. I don't know if I should go to law school, study fashion, work as a freelance writer or photographer, or be a full-time journalist as I was trained to be.
CONTINUE READING BELOW
Recommended Videos
I also hate the fact that I haven't experienced any high school or college rom-com kind of relationships. The kind of story I will surely tell my future children and grandchildren, but I can't because I don't have one. This is the downside of living in the digital age where courtship is done online, which makes it less romantic and uneventful compared to the past. And I am a bit worried because I lost too many friends already. The ones I had in my early years and the ones which are already unhealthy for me to keep.
ADVERTISEMENT - CONTINUE READING BELOW
But I am thankful that I have my constants, those low-maintenance type of friendships that should be cherished and valued for life.
Now that I am turning 20, I am welcoming another chapter of a not-so-adult-but-not-so-young phase in my life. I can't wait to experience it with a better perspective. I am excited to do things my own way, without others dictating me what to do next. I want to learn new things, explore the world, discover my hidden capabilities, meet new people and learn from them, and of course, fall in love.
I don't want to adult just yet, but I also can't wait to experience life in my 20s! As they often say, you can't have your cake and eat it, too. Well, I'll just do the things I was not allowed to do when I was a teenager and just see how the rest of my life falls into place.
ADVERTISEMENT - CONTINUE READING BELOW
It aims to help 500 jeepney drivers from Rizal.
Pretty sure you already have it!
Her family just keeps getting cooler and cooler.
Harvesting endangered greens is on the rise. Here's what you should know.
She also just made her relationship Insta-official.
Need a break from K-dramas?
They're releasing a Central Perk-inspired miniature, too!
Ready to go trick-or-treating?
It has built-in transition lens that switch from clear to dark.
You can use the neon or the pastel highlighters.
The popular mobile game has something planned with the K-pop group.
From The Candy Bulletin Community