Candy Feels
From Our Readers: The Day I Told Myself It's Okay to Be Me
Sooner or later, I have to accept everything in me.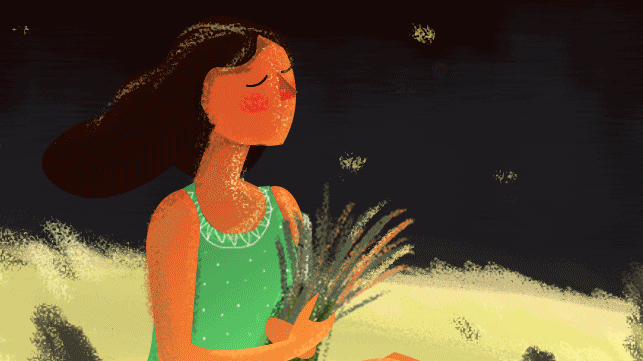 GIF Aishwarya Sadasivan/Giphy
One of the many reasons why I never got into a relationship that are deeper than genuine friendships is my mind. My mind tells me to never trust a man whenever he compliments or fancies me. I've made it a built-in program in my system not to believe someone who tells me that I am beautiful or pretty or kind or anything nice.
I have never really seen myself as someone likable. What I see is a different kind of girl—someone who doesn't deserve admiration from anyone because I have a lot of quirks and flaws. I always thought that those who see something good in me are telling me I'm nice because I do nice things, not because I am nice.
Once in my life, I wished I were someone else. Someone who has a perfect heart, mind, and body. Someone with a pleasing personality accompanied by a brilliant mind. Someone who's bold, great, free, and incredible—unlike me. Then on a cold 3AM morning, I woke myself up and told myself that I need to love myself. Simplicity. Simplicity is not about wearing simple clothes. It's not about not putting on makeup. It's not about letting go of my desire to fix myself the way I want to every day.
ADVERTISEMENT - CONTINUE READING BELOW
CONTINUE READING BELOW
Recommended Videos
Simplicity. It is simply being true to myself. It's about showing the world who I am and letting them know that I'm simple this way. I don't have to add or subtract something from mysel just to have someone who will appreciate my simplicity. I don't have to fake a sweet laught when in fact, I really have a loud laugh. I don't have to make myself look rich when I'm a daughter of a humble man who is working hard just so he can provide for my needs. I don't have to make others believe that I am intelligent when I am struggling every night in order to understand my lessons. I don't have to be someone different from who I really am.
This is me and sooner or later, I have to accept everything that makes me me.
The project is said to be pushing through in 2021.
Tthe Kapuso star also recently ventured into video game streaming.
The twins also disclosed that Mavy is the "boy version" of Carmina, while Cassy is the "girl version" of Zoren.
Acting is just one of the many things she has to offer.
Looking for the perfect Christmas gift?
Alden is using his quarantine hobby for a good cause.
Before becoming the actress that she is now, Anya Taylor-Joy started out as a model.
Honestly, are you even surprised?
"I still failed so many more times after that, but I kept going."
UP placed 69th, beating out over 600 other universities in Asia.
From The Candy Bulletin Community