Candy Feels
From Our Readers: "Thank You for the Seeds of Love, Mommy"
Your love is incomparable.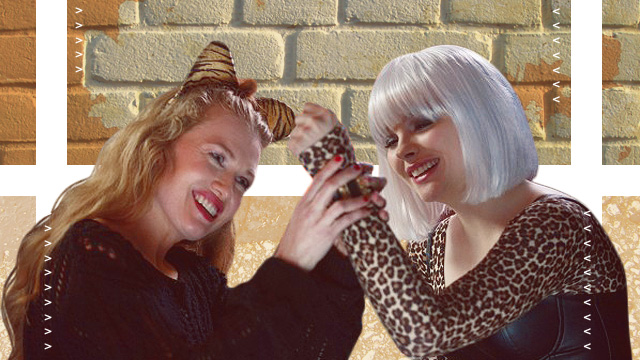 PHOTO 20th Century Fox ART Clare Magno
Mommy,
Thank you for planting a garden out of love, the garden which bore the seeds of the life of your treasured flowers—your daughters.
Thank you for being our personal sunshine, who keeps on shining a light upon us, who keeps on brightening our lives with her own ray of laughter and love.
Thank you for being our shelter when the rains and winds of life came. You provided us warmth and protection, but not that much, because you believe that we must also learn to face such circumstances on our own and for that, you taught us to be spirited and tough.
Thank you for bringing us up with a ton of memorable moments in life, which turned into a garden of memories that will always be treasured.
Thank you for the eyes you laid for each one of your precious ones for so many years these eyes were the witnesses of every milestone.
ADVERTISEMENT - CONTINUE READING BELOW
Thank you for strengthening the roots of our upbringing, for instilling values in us and keeping those intact. You are, indeed, the quiet yet formidable strength of our character.
Thank you for always showing us the good in everything. You taught us to believe that there is always something good in this world.
And most of all, thank you for planting the seeds of love in our life. The love that you imparted to us will always remind us of the love that came from the Man above and will always attest that "unconditional love" is something that can be felt and received in one's lifetime.
Know that we will always be the flowers that you raised and tended with love. The flowers that would (hopefully) turn into everything and more than what a mother could ever dream of. The flowers that would (hopefully) give that biggest beam in your face as we finally share our future successes.
ADVERTISEMENT - CONTINUE READING BELOW
With the love that's surmountable to the multitude of flowers in the world, we thank you.
Love,
Your daughters
It'll be just like the good, old days-except now, you can watch it any time, anywhere.
Molo has since posted his public apology online via Instagram stories.
Finally, something to look forward to.
This is just heartbreaking.
For "a different kind of positive," as designer Ram Silva puts it.
All you need is coffee, hot water, and milk sugar is optional!
What's your best and worst trait as a friend?
Stock your freezer with your all-time Jollibee favorites!
Make the most out of your time in self-quarantine!
It's okay to take it slow.