Candy Feels
From Our Readers: Simple Study Tips That You Might Have Forgotten Already
You don't want your eyebrows to be the only thing that is on point.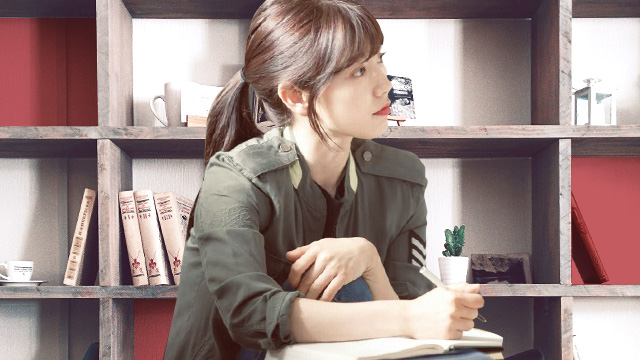 PHOTO SBS ART Clare Magno
As you get older, things get harder and more complicated. There are a ton of responsibilities you can't escape that it gets difficult to keep up. You sometimes find it hard to balance everything.
Whether you admit it or not, your academic life usually suffers first, especially since lessons get difficult as time goes by. You're left with so much stress and your eyebrows seem to be the only thing that is on point. Don't worry because we totally get ya. Listed below are ten simple but relevant tips to help you with your studies, things you might have forgotten already.
Listen and comprehend.
It's important to be not only physically but also mentally present during class discussions. Avoid daydreaming and focus on the lesson. When listening, make sure that you just don't hear what your teacher is saying but also understand the idea and concept of the topic. With this, it will be easier for you to remember the key points of the lesson.
ADVERTISEMENT - CONTINUE READING BELOW
Take note of the tasks you're given.
Have an organized list of assignments, projects, and requirements that you need to accomplish. Take note of the details given by your teacher so that you will have the expected output. Include the deadlines, too, for you to know what task to finish first and what task to work on next.
Prioritize your schoolwork.
Avoid procrastinating and ending up rushing your tasks later. If your extra activity is not that urgent and important, reschedule it and focus on your requirements instead. Don't settle for mediocrity. Provide enough of your time to produce an output that meets the standards of your teacher.
Read your notes if you have spare time.
If you can spend extra hours by watching movies or reading novels or excessive sleeping, why not spend an hour or two reviewing your notes? Discipline yourself in studying. If you hate the feeling of having many lessons to review before exams, familiarize yourself with the lessons by reading them during your vacant period.
ADVERTISEMENT - CONTINUE READING BELOW
Do advance reading.
Have the initiative to read the topics that will be discussed in class. Don't just depend on the notes given by your teacher and browse different reading materials.Try to understand the concepts on your own and later clarify vague points with your teacher. This will make you familiar with the lesson.
Participate in group discussions.
Learn not only by listening to your teacher or studying your lessons on your own but also by exchanging ideas with your classmates. Involve yourself in discussions with your classmates or with your friends because they might know ideas that you don't know and vice versa.
Have a healthy lifestyle and diet.
Get enough sleep and enough food by following your timetable. Lack of sleep and hunger during class hours may result to poor class participation. Make sure that you are fueled before studying. It's easier to learn and accomplish schoolwork if you have the right amount of energy to do so.
Set a goal and go beyond that.
Have a clear measure of what you want to achieve. Determine what you want. Set your goal as the minimum standard and go beyond your expectations.
ADVERTISEMENT - CONTINUE READING BELOW
Forget about being the best and just do your best.
Keep in mind that studying is not a competition. Don't compete with others, compete with yourself. It's not bad if you want to be one of the top students, but avoid being pressured by the ranking that you forget about the essence of learning. Strive hard not only to get high grades but also to learn. As the saying goes, doing your best is more important than being the best.
Enjoy learning!
Study not because you have to study. Study because you want to learn. For you to be successful in achieving a certain task, you have to put your heart in it. Don't feed yourselfwith so much pressure. Enjoy studying just like how you enjoy doing recreational activities because there is fun in learning, you just have to be willing to see and experience it.
And there you have it! Your academic life will surely get a boost by following these easy study tips. Keep in mind that some opportunities come to our lives once so let's not take things for granted. Remember, on fleek eyebrows is not enough nowadays. Education is very essential so get your studies on point.
ADVERTISEMENT - CONTINUE READING BELOW
Knowing what acne on different parts of our faces mean might help us get to the root of the skin issue better.
Spending an extra year in college shouldn't feel like the end of the world.
This year's Shell National Students Arts Competition (NSAC) theme is "ImagineNation."
By 2020, aspiring shoemakers will be able to take TESDA-certified training programs in shoe technology!
Wondering what to expect for the competition on Sunday?
Put these movies on, catch these inspiring quotes, and remind yourself that you deserve to be loved and to grow, with or without your S.O.
For instance, UP MBS welcomes students from any university, college graduates, and even professionals!
From the master crammer to the sleeping beauty.
Do you thrive on working late nights and dread waking up early to get to school?
The student-artist talks about how he got started on portraiture and food art, his most memorable piece, and his advice to fellow student-artists.
For the third time, University of Sto. Tomas ranked first in an independent survey on the best psychology schools in the country.