Candy Feels
From Our Readers: Should I Have Told You?
There are things that are best left unsaid, but is that really for the better?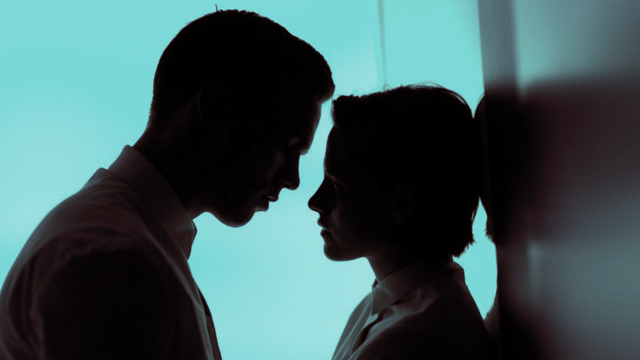 A24 Films
At first, I thought I'd never like you. My feelings came unexpectedly. The sparks came and took over me inch by inch. It slowly ignited. The glow was dim at first, and all at once, it exploded like fireworks. I saw all the things I wanted in you. Maybe that is why my heart beats like it just might burst if it ever beat any faster.
We were good friends. We shared a few interests, but we're total opposites. You are reserved and quiet. You are always calm. I am open and loud. I am too emotional, too dramatic.
But I believe you already knew, how my heart beats for you. It was obvious, how I lend a hand every time you're troubled. How I scoot down and come to your rescue, even without your permission, to save you just in time. I did all I can for you, even if you already reserved a place for someone in your heart.   
ADVERTISEMENT - CONTINUE READING BELOW
I don't care if he doesn't like me back, I would repeatedly say. I'd always think that I simply saw you as a crush. As days passed, my feelings for you grew. It was evident to me that what I felt for you was something more. 
Every time I saw you, my soul was flooded with extreme euphoria, and I got frightened that my body might combust simply by getting a glimpse of you.
Yet again, even if the hints were splattered like paint in every wall of this city or the world, I wish I could've told you upfront how I actually feel. I wish I conveyed them personally, even if you'd reject me. I wish I had the courage to do that now, but I still don't have that, obviously. At the end of the day, it did matter to me what your answer will be. It did matter to me if you shared the same feelings.
Sometimes, I try to believe this distance is for the best. Even we are total opposites, we are not the opposites that are meant to fit each other's spaces. Someone out there is going to do that for you, and I have to accept that that role in your life will never be mine. And maybe one day, somebody is going to fill those empty spaces for me too.
ADVERTISEMENT - CONTINUE READING BELOW
Still, should I have told you? I was certain your answer would be no, but looking back at all the pages of my life that I had shared with you, I found meaning in things I didn't expect to which gave me hope. It gave me a chance that we might have a mutual connection. But then again, I should stop searching for meaning in everything, if I really wanted to stop my heart from breaking.
I guess I should've asked you, even if your answer would be no—even if that was your reply, even if it would kill me inside. Knowing would be much easier for me to get over you. Since I didn't ask and probably will never have the chance again to ask you, the answer will always be no. But a part of me still lives for the yes since I never mustered enough courage to confess to you.
ADVERTISEMENT - CONTINUE READING BELOW
Now, should I have told you?
Aside from IU, heavyweight groups like BTS, BLACKPINK, TWICE, and BIGBANG are also on the list!
Both the shop and its drinks are too pink and pretty!
There are also useful tips for showering your cat and cutting their nails. #NEED
Who else is excited for an all new season of "Kingdom"?
It's honestly a pretty decent amount for extra income!
Here's a little guide to get you ready for post-college life.
More Hyun Bin content coming our way!
Makati has plenty of heritage and culture.
These are the styling mistakes you're probably making.
It's the new takeover trend in food.
You might be rekindling an old relationship, but you also wouldn't want to cut ties with other people in the process.
Craving that crispy CLOY goodness?