Candy Feels
From Our Readers: She Lost Herself to What She Thought Was Love
Let us not lose ourselves in the process of finding true love.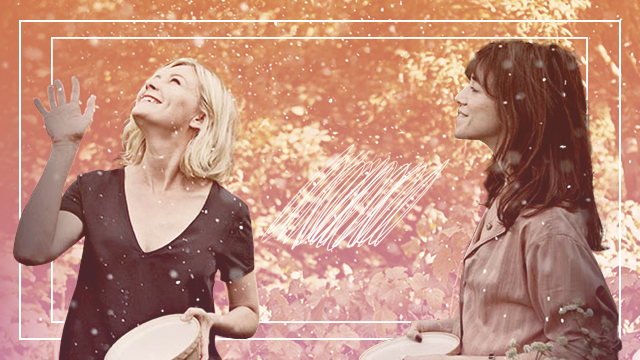 PHOTO Les films du losange ART Naomi Torrecampo
She believed so much in fairy tales, believed in them too much that it made her foolish when she talks about love. But she never did stop believing that she'd find true love. Oh, how she would read a ton of romance novels until dawn, binge-watch Gossip Girl because she longed for the "You and Me Against the World" kind of love that Chuck and Blair had.
As time passed by, she was very hopeful that someday or any time soon, her prince would see her cross the street, introduce himself to her, and save her from the well she was stuck in. The rest would be history.
Then you came intor her life. She thought the gods were in her favor.
You made her feel things she wanted to feel—butterflies, elation, just happiness. But then together with those feelings came self-doubt, wariness, and unease. First, she'd ask herself, "Why me?" Then, "Will he be happy with me?" She wondered if she were enough or where the roads would lead them.
ADVERTISEMENT - CONTINUE READING BELOW
You never assured her that it was real because for you it was only a game, you made a fool out of herself.
Yet in the process of foolishness, she lost herself—lost herself in infatuation coated with words so sweet she thought it was love. She'd tell her friends, some are happy for her and some aren't. But she was so blinded by it that she never listened.
And then the time came when he no longer responded to your messages. Panic set in. She would get paranoid of what will happen next. She would overthink. And then she broke down.
Oh, how she realized how much of a fool was she when she craved for love that she was dreaming all her life. At first she didn't know how she will cope up, but then words sprang in her mind. She started writing. And while she's writing this, pain subsides.
She still wondered if will she ever witness the love she imagined ever since she was a little girl. Because of you, she lost a little of herself. She lost hope. But she was also a little stronger, then she believed that better days are coming. She learned to never lose herself the next time and when she remembers  how she lost it once she consoles herself, saying, "The one that passed by her life was only a frog and not truly a prince."
ADVERTISEMENT - CONTINUE READING BELOW
Make the most out of your time in self-quarantine!
It's okay to take it slow.
Are you ready to elect the next Philippine president?
A lot of them are apps we haven't heard of before.
We're sure you've seen portraits on your feed.
Some good news to start your day off!
It includes Lee Min-ho's TV comeback!
Meanwhile, the number of confirmed cases in the Philippines is at 2,633.
It's okay to admit if you're having a hard time doing the one thing you thought you were good at.
All the outfits and props were just things found around their house!