Candy Feels
From Our Readers: Read This When You Terribly Need a Hug
Sometimes, we just need one.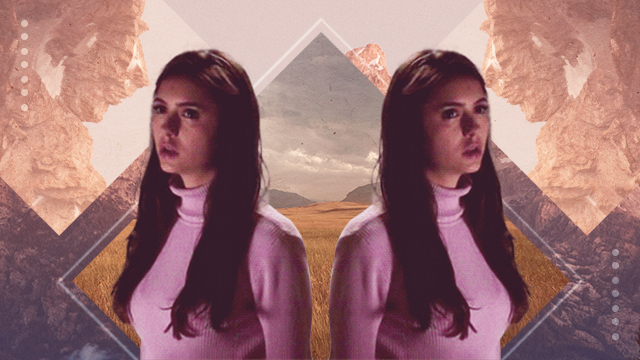 PHOTO Summit Entertainment ART Naomi Torrecampo
To the girl who always feels that she fails from escaping the rock bottom,
To the girl who's already tired of constantly crying at night while trying her best to keep it all to herself,
To the girl who's terribly sick of being stereotyped and of listening to other people's unsolicited advice,
To the girl whose soul is aching for real help, for someone who would actually listen and understand her, for someone who could possibly drag her out of the situation she's in,
To the girl who's burdened by being a good daughter, a good friend, a good sister and feels like she just wants to run away from all those expectations, 
And to the girl who begs and cries for a little air to breathe, for the world to spin slowly even just for a little while,
You have to keep going. No matter what happens, you have to. You've come this far. You've done great things, beautiful things. You've accomplished so much and even exceeded your own expectations. And you can do better. Trust me, believe in yourself. You got it in you.
ADVERTISEMENT - CONTINUE READING BELOW
You are precious and powerful. Yes, you sometimes have the most ugly thoughts in your head, but those thoughts never lessened the beauty of your mind. You may not see it but your soul looks perfect with those wounds and scars.
The world may not know you're hurting just as you intended from the very start but one day, the world will stop putting more load on your shoulds. Even if the world doesn't look like it cares, it does and the universe is in control. You are, too. You are not alone and your pain is not endless. It will all end. We may not all know when, but it will all end. You have to keep going.
This world needs someone like you. You are a person with depth. You are not a nobody. There are many other people who are just like you, hiding in their own darkness. Know that no matter how hard every day is, you are tougher than you think. Every day, you survived and each day you will survive.
ADVERTISEMENT - CONTINUE READING BELOW
To you who always shows her real beauty to the world, be brave. Give yourself a hug and be brave.
Truth is, you don't need to spend a lot to achieve the feed of your dreams or build your portfolio.
Now's your chance to give back.
What's 'savings?' We only know 'merch.'
Feel good by smelling good, without shelling out a big chunk of your allowance!
Ward of the bad juju with the auspicious color red and the happy mouse.
Geraldine is part of Candy Rookies 2020, a group of influential and aspirational college students handpicked to represent #GenerationCandy in the year to come.
Looking to sport the long-haired look?
It's actually not an either-or situation.
Here's a list of amazing, albeit fictional, personalities from another world that inspire us to be our authentic selves.
I will have to say that it is by far one the best decisions I have made in my whole life.