Candy Feels
From Our Readers: My Best Friend Thought I Cut Him Off
How can you tell him your problem when he is actually the problem?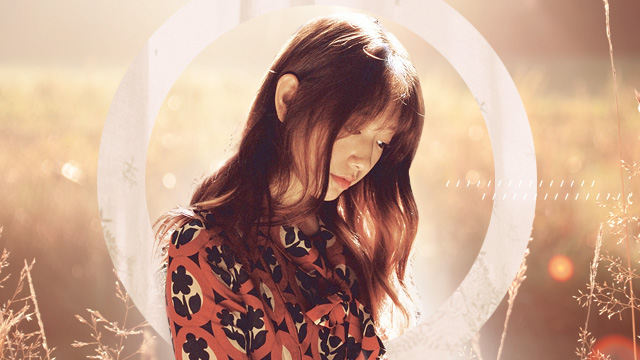 PHOTO Park Shin Hye | instagram.com/ssinz7 ART Clare Magno
What have I done to deserve all these things? Why do I need to feel this way? Of all the people, why did it have to be you? These are the questions running through my mind tonight, and I'm still looking for answers to my other questions.
You are the weirdest person I've ever met. Sometimes I wonder whether you're really a human being or you're just an alien from another planet, because you always amaze me in everything that you do. You always make me so proud of you.
Maybe, the song "It's a Small World After All" is true. Who would have thought that you were my classmate in Nursery? Who would have thought that my ex-boyfriend and your best friend will also become classmates? Who can imagine that your sister and my sister will also be classmates? Who can imagine that we have so many common friends?
ADVERTISEMENT - CONTINUE READING BELOW
Who can imagine fate will be in favor of us?
After all those the surprises, we eventually started to get to know each other and accepted each other's flaws, laughed at corny jokes together, and enjoyed each other's company. We were there for each other through all the heartbreaks we had; we even encouraged each other's relationships. We shared secrets and sentiments, even our assignments and homeworks.
CONTINUE READING BELOW
Recommended Videos
But one day, I woke up and felt different towards you. Our usual sweet gestures toward each other, the I Love Yous and I Care For Yous, our take care messages—they were no longer the same to me. I started to feel jealous every time you're with your girl friends. What was happening to me.
I started to feel jealous every time you're with your girl friends. What was happening to me.
I thought that feeling would eventually disappear, because I believe we don't like each other. We will never be in love with each other, because we're just best friends. But fate decided to play a trick on us. We had a big fight, a fight that ruined our friendship. But it also led me to know who you really are in my life.
ADVERTISEMENT - CONTINUE READING BELOW
I love you. After all this time. And I'm sorry because I fell in love with you.
I was so fluttered when you told me that I was the girlfriend you wish you had. But I know everything was just a big joke. How could someone like you fall for someone like me? That's impossible. I'm your best friend and I know what you like, whom you like, and whom you don't like.
I once fell in love with my other best friend, the same thing happened, but things were worse. You two are different people; he is my ultimate crush who turned out to be my boy best friend and you are my boy best friend who turned out to be the boyfriend that I've never had.
I love you no matter what; I love you more than you could ever love yourself. I wanted things to be in its proper places again. I just want my boy best friend back.
ADVERTISEMENT - CONTINUE READING BELOW
Nieves Fernandez killed 200 Japanese in WWII.
It was filmed four days before he was rushed to the hospital.
Facebook is allegedly collecting unauthorized data for market research.
They'll fit right into your #aesthetic home study area!
From light-hearted rom-coms to musicals.
She's set to star as the young Gabbie Salazar, originally played by Shaina.
We're keeping her tips in mind!
Proof that Ivana has a heart of gold.
Pagdating sa skincare, stick to one ba dapat?
In the public eye, at least! As Janella once said, "Masaya but I just don't want to share a lot."
From The Candy Bulletin Community